Ukrainians can earn good money by selling hryvnia banknotes. Moreover, the denomination does not play a role – the high price may be due to the bill number.
For example, for UAH 30,000 on the specialized resource Violity they sell a set of ten 50 hryvnia bills with numbers from ED 1666660 to ED 1666669. According to the announcement:
the condition of the banknotes is excellent;
they have no defects;
were not restored.
And for 10,000 UAH (about $300) they sell a 1 UAH bill of 2014 with the "collection" number UU 1111111. According to the announcement:
there are no hidden defects in the banknote;
did not experience restoration.
For 25,000 UAH (about 700 dollars) they sell 500 UAH 2015 with the number ХВ 6666666. According to the announcement:
the condition of the banknote is perfect;
no defects;
She did not experience restoration.
However, in the photo on the bill you can see a small fold. This may indicate that the banknote may have been in circulation.
And 1 UAH of 2004 with a rare "low" number ЗН 0000001 is sold for 20,000 UAH. By ad:
the banknote is in perfect condition;
sealed in Plexiglas.
As GLOBAL HAPPENINGS reported, there are other banknotes that are valuable among collectors. For example, married. One of the "expensive" marriages is an incomplete printout of the image on the back. For example, when only the banknote number and ornament are clearly visible.
Also valued banknotes-"perversions". They have the reverse side printed at an angle of 180 degrees to the front.
Source: Obozrevatel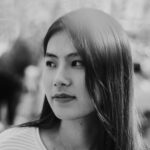 I am a journalist who writes about economics and business. I have worked in the news industry for over 5 years, most recently as an author at Global Happenings. My work has focused on covering the economy news, and I have written extensively on topics such as unemployment rates, housing prices, and the financial crisis. I am also an avid reader and have been known to write about books that interest me.