China Helps Russia Resupply Droneswhich it uses in the war against Ukraine Since February 2022, China has exported drones and parts for them to the Russian Federation for more than $12 million.
It is reported by The New York Times (NYT). The publication notes: such activity indicates a "quiet" cooperation between the Russian Federation and China.
"U.S. policy introduced after the Russian invasion [в Україну], failed to stop the export of unmanned aerial vehicles… According to official Russian customs data from an outside data provider, for the year … China sold more than $12 million worth of drones and their parts to the country," the article says.
At the same time, it is almost impossible to establish whether these drones contain American technology. If this could be proven, China would be punished for violating US export control rules.
The problem is that the shipments for deliveries to Russia received through small intermediaries and exporters. Among the drones were "a mixture of products from DJI, the world's most famous drone manufacturer, and many smaller companies," the newspaper notes.
At the same time, DJI, for example, is subject to US export controls. The company stated that suspended deliveries to both Russia and Ukraine, but in fact, exports are ongoingassure the NYT.
In total, about 70 Chinese exporters have sold 26 different brands of Chinese drones to Russia since the invasion, it has come to light. In addition to DJI, the popular brand was Autel, a Chinese drone manufacturer with subsidiaries in the US, Germany, and Italy.
"Complicated sales channels and vague product descriptions in export declarations also complicate the final determination of the presence of American components in Chinese products … And official sales, most likely, are only part of a wider technology stream through unofficial channels and through other Russian-friendly countries such as Kazakhstan, Pakistan and Belarus," writes the NYT.
In addition, according to the expert, drones are no longer a top technology. Accordingly, they do not necessarily contain American chips. Moreover, UAVs can be assembled from widely available componentswhich are also used in home electronics.
"This creates an export control problem. The same model can be used by real estate agents for property inspection and intelligence purposes," said William Reinsch, a research fellow at the Center for Strategic and International Studies in Washington.
As GLOBAL HAPPENINGS reported, the Chinese marketplace AliExpress blocked the sale of drones for customers from Russia. At the same time, already purchased devices are limited in functionality.
Source: Obozrevatel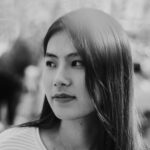 I am a journalist who writes about economics and business. I have worked in the news industry for over 5 years, most recently as an author at Global Happenings. My work has focused on covering the economy news, and I have written extensively on topics such as unemployment rates, housing prices, and the financial crisis. I am also an avid reader and have been known to write about books that interest me.