In Ukraine, the share of profit from foreign components in the production of drones has been increased to 25%. This will attract more companies to the production of UAVs in Ukraine, i.e. launch mass production of drones in the country.
The corresponding decision was made by the Cabinet of Ministers at a meeting on March 24. As Deputy Prime Minister for Digital Transformation Mikhail Fedorov noted, the decision is historic.
"The government has launched the mass production of drones in Ukraine. Accepted indeed historic ruling for victorywhich will significantly speed up the creation and delivery of domestic drones to the front, and most importantly, will create conditions for the rapid development of the Ukrainian military-technical business," Fedorov said.
The fact is that one of the formulas for calculating the purchase cost of a UAV looks like this: production costs + percentage of profit. Previously, profit on foreign components was 1%, on own goods and services – 30%.
That is, the manufacturer lost the opportunity to sell drones to the state at an adequate price if they were made from foreign components. "Such regulation hindered the development of Ukrainian manufacturers, stimulated them to move abroad or manipulate documents," Fedorov said.
Therefore, the state increased the share of profits to 25%. According to the Deputy Prime Minister, this will allow UAV manufacturers to develop more actively, scale up, reinvest profits and compete with foreign companies.
"Instead of spending months on unnecessary paperwork and bureaucratic work, the acceptance of UAVs into operation, their purchase and delivery to the front has been accelerated. It is important that the resolution fundamentally changes the approach to the millitech business itself on the part of the state," Fedorov said.
The decision was also commented by Defense Minister Alexei Reznikov. According to him, this solution allows technologically strengthen defenders and defenders at the front. Reznikov also recalled that in 2023 the Ministry of Defense will increase the purchase of UAVs for the Armed Forces and plans to send about UAH 20 billion.
"The resolution changes the approach to outdated bureaucratic rules and will correspond to the conditions of the modern world. In fact, this is the next step in the development of the Ukrainian military industry, "the Ministry of Defense noted.
Earlier, GLOBAL HAPPENINGS reported that the Armed Forces of Ukraine are using ultra-cheap disposable Precision Payload Delivery System (PPDS) cargo drones at the front. These UAVs are produced by the Australian company SYPAQ to solve logistics problems in hard-to-reach places.
Source: Obozrevatel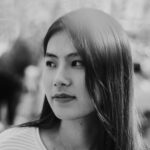 I am a journalist who writes about economics and business. I have worked in the news industry for over 5 years, most recently as an author at Global Happenings. My work has focused on covering the economy news, and I have written extensively on topics such as unemployment rates, housing prices, and the financial crisis. I am also an avid reader and have been known to write about books that interest me.