In Ukraine, 10.5 million pensions were recalculated in March. On average, Ukrainians on a well-deserved rest received an increase of UAH 579.1. At the same time, as a result of indexation, Ukrainians were given the main indicator: the average wage, on which the future payment depends.
So, as noted in the Pension Fund, Ukrainians consider pension based on the average salary in the country. The ratio of own salary to the average is multiplied by the average salary, length of service in years and 1%. The amount received is the amount of the future pension. Before the recalculation of pensions, Ukrainians were calculated based on the average salary in the country in the amount of UAH 6,185.
And already from March 1, 2023, all pensions were transferred with the new size of the average salary. 7405 UAH. This made it possible to increase payments by 19.7%. Thus, this made it possible to partially compensate for the growth of wages and prices in the country. However, the problem remains: Ukrainian pensioners have suffered more from significant inflation.
How to find out the size of your future pension?
To find out the size of your future pension, the ratio of your own salary to the average must be multiplied by 12157 (average salary for three years) and 1%. For example, if your salary is twice the average and you have 35 years of service, you can claim a pension of about UAH 8,509. With the minimum wage, you can only count on the minimum pension (UAH 2093).
Earlier, GLOBAL HAPPENINGS wrote that Ukraine will increase the retirement age for those who have not met the requirements for seniority. As a result, some will have to work until the age of 63 or 65.
Source: Obozrevatel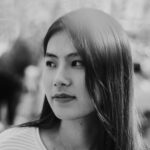 I am a journalist who writes about economics and business. I have worked in the news industry for over 5 years, most recently as an author at Global Happenings. My work has focused on covering the economy news, and I have written extensively on topics such as unemployment rates, housing prices, and the financial crisis. I am also an avid reader and have been known to write about books that interest me.