In Russia, due to the high deficit, the Welfare Fund may end as early as this summer. Opportunities to cover the budget hole are shrinking.
Oleg Pendzin, executive director of the Economic Discussion Club, told Channel 24 about this. According to him, the Russians have limited opportunities to cover the deficit.
"At this rate, the money will run out by summer. When the refrigerator is empty, no one will believe Solovyov. Oil and gas revenues have decreased by 49%, which is 35% of the Russian budget revenues. It must be understood that in the future the deficit will only increase," stressed He.
The economist added that the situation did not improve in 2023. The budget for the current year was planned on the basis of a deficit of 3 trillion rubles. But in January-February alone, the deficit was 2.5 trillion. This is despite the fact that in February budget expenditures were reduced by 15%. For 2 months they ate 70% of the planned deficit.
Last year, 50 out of 85 constituent entities of the Russian Federation were closed with "holes" in the budgets for a total of 446.8 billion rubles (5.91 billion dollars). At the same time, 14 regions failed the tax collection plan, and 12 faced a drop in income. These are, first of all, those subjects, leading taxpaying companies that fell under Western sanctions (Lipetsk, Chelyabinsk, Murmansk regions, Krasnoyarsk Territory and others), notes the Institute for Integrated Strategic Studies (ICSI).
As reported by GLOBAL HAPPENINGS, the Canadian government is going to designate the Wagner PPK as a terrorist organization. Canada also imposed new sanctions against Iran for supplying Russia with "Shaheds" for strikes on Ukraine.
Source: Obozrevatel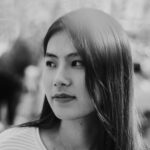 I am a journalist who writes about economics and business. I have worked in the news industry for over 5 years, most recently as an author at Global Happenings. My work has focused on covering the economy news, and I have written extensively on topics such as unemployment rates, housing prices, and the financial crisis. I am also an avid reader and have been known to write about books that interest me.