In Ukraine, a kilogram of onion has risen in price since January from UAH 30 to UAH 50-60 per kilogram. Most likely, the rise in prices will continue. Easter will see a significant rise in prices, but prices will rise until the summer.
This is discussed in the material LIGA.net. Thus, Oksana Ruzhenkova, the World Bank's expert on the development of horticulture, notes that this is not the first significant increase in prices – this has already happened in 2019. Then the bow jumped up to 28 UAH per kilogram.
As was then the rapid rise in prices caused by a significant deficit this year. Ukraine temporarily lost the Kherson region, where 80% of all Ukrainian onions were grown, Ruzhenkova explains. Also, they could not fully collect the collection of the Nikolaev and Odessa regions. But, mainly, the shortage was caused by the fighting and the occupation of Kakhovka.
Economist Oleg Penzin noted that the price increase is likely to continue. The essential will be before Easter, and then – at the beginning of summer, insignificant. "The growth will be until June, when dry Ukrainian onions start to arrive. But by that time we will be able to see onions for 100 hryvnias per kilogram," the expert believes.
Due to the emergence of new players, we will see the filling of the market in the early bow segment, Oksana Ruzhenkova believes. But the prices will be high, because for the sake of them, newcomers came to this market. However, they will be high for a maximum of a week or two, until the market is filled with onions not from greenhouses, but from the soil. But in September-October, prices will be quite reasonable, the expert is sure.
As GLOBAL HAPPENINGS previously reported, prices for meat – beef and pork – will start to rise in Ukraine this month. The key factor is seasonality. From the end of March and Easter, the market becomes more active, so the price goes up.
Source: Obozrevatel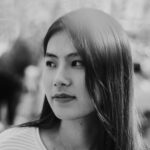 I am a journalist who writes about economics and business. I have worked in the news industry for over 5 years, most recently as an author at Global Happenings. My work has focused on covering the economy news, and I have written extensively on topics such as unemployment rates, housing prices, and the financial crisis. I am also an avid reader and have been known to write about books that interest me.