On the morning of March 29, Ukrainian banks significantly reduced the cash rate of the dollar. So, in a purchase, it averages 37.7 UAH, which is immediately 30 kopecks. less than it was the day before. On sale – UAH 38.25, which is 25 kopecks. below the rate on March 28.
Among large banks, the highest exchange rate for sale in Sberbank is UAH 38.65. Top 3 also includes:
Raiffeisen Bank – UAH 38.5;
FUIB, UkrSibbank – UAH 38.25.
The lowest rate was set in PrivatBank – UAH 37.95. It is followed by Ukreximbank, Sens Bank, Universal Bank – UAH 38.2 each.
The most expensive purchase of the American currency is in PUMB – UAH 37.75. Among the leaders are also Sens Bank, Raiffeisen Bank – UAH 37.7.
The cheapest is in Universal Bank, 37 UAH. Top 3 also includes:
PrivatBank – UAH 37.45;
UkrSibbank – UAH 37.5
Also, some large banks set a card rate, but now it only works for a transaction for the purchase of foreign currency with subsequent deposit. It's impossible to buy dollars on a card just like that – the ban has been in effect since the beginning of the war.
On the black market, the exchange rate was set at UAH 37.74/38. (purchase/sale). This:
for 28 kop. cheaper to buy than the day before;
for 21 kop. – on sale.
The official dollar rate, according to the National Bank, remains fixed. It is 36.56 UAH.
What will happen in April
According to Herman Marchenko, Director of the Treasury Department of Joint Stock Company "KOMINBANK", in April the rate is likely to strengthen to the levels of UAH 37.8-38.8. Also, according to him, the achieved balance between demand and supply of cash will be maintained.
At the same time, he added, moderate inflation is expected – up to 1-1.3% per month. The currency market will be influenced by a number of factors:
the size of the discount rate and the official exchange rate;
the amount of macro-financial assistance received;
the situation at the front;
psychological moods of citizens, etc.
As GLOBAL HAPPENINGS reported, there are already conditions in Ukraine for the abolition of the fixed exchange rate (it is at the level of UAH 36.6/USD). Therefore, the National Bank can make such a decision.
Source: Obozrevatel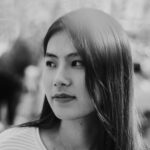 I am a journalist who writes about economics and business. I have worked in the news industry for over 5 years, most recently as an author at Global Happenings. My work has focused on covering the economy news, and I have written extensively on topics such as unemployment rates, housing prices, and the financial crisis. I am also an avid reader and have been known to write about books that interest me.