The United States imposed export restrictions against 11 companies from different countries, including the Russian Aviatech and Aviazapchast. The reason is that they act contrary to the national security or foreign policy interests of the country.
This is stated in the message of the US Department of Commerce, published in the Federal Register. The list also includes organizations:
Myanmar;
China;
Nicaragua.
The US Department of Commerce explained: in particular, Aviatech and Aviazapchast sell, purchase and maintain military equipment that allows the Myanmar regime:
violate human rights;
to carry out vicious aerial attacks that "cause loss of life and suffering among civilians".
New sanctions are being prepared by the EU
At the same time, the European Union announced the preparation of a new package of sanctions against Russia and Belarus. The reason is the intention of the Russian Federation to place nuclear weapons on the territory of the Republic of Belarus.
"The deployment of Russian nuclear weapons in Belarus would mean an irresponsible escalation and a threat to European security. Belarus can still stop this, it is their choice. The EU is ready to respond with further sanctions," said Josep Borrell, High Representative of the European Union for Foreign and Security Policy.
Russia is running out of money
Meanwhile, due to the high deficit, the Russian Welfare Fund may end as early as this summer. Thus, the possibility of covering the budget hole in the Russian Federation is shrinking.
"The money will run out by summer. Oil and gas revenues have decreased by 49%, which is 35% of the Russian budget revenues. It must be understood that the deficit will only increase in the future," explained Oleg Pendzin, executive director of the Economic Discussion Club.
He added that Russia's budget for the current year was planned on the basis of a deficit of 3 trillion. rubles. But in January-February alone, the deficit amounted to 2.5 trillion – and this despite the fact that in February budget expenditures were cut by 15%.
As GLOBAL HAPPENINGS reported, social inequality has increased significantly in Russia in the coming years. The middle class is shrinking, and the number of the poor will skyrocket.
Source: Obozrevatel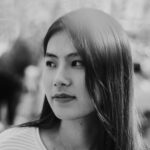 I am a journalist who writes about economics and business. I have worked in the news industry for over 5 years, most recently as an author at Global Happenings. My work has focused on covering the economy news, and I have written extensively on topics such as unemployment rates, housing prices, and the financial crisis. I am also an avid reader and have been known to write about books that interest me.