Russian President Vladimir Putin said that Russians are living longer. According to him, in 2022, life expectancy in Russia increased by 2.7 years to 72.8 years.
He announced this at a meeting with members of the government of the Russian Federation. He also noted that the death rate among Russians is declining – although Rosstat had previously claimed the opposite.
"Over the past year, life expectancy in Russia has increased by 2.7 years. Now it is 72.8 years. The death rate continues to decline," the Russian president said.
At the same time, he stressed that the country's authorities should support the trend towards an increase in the life expectancy of Russians. "It is fundamentally important to support these demographic trends. This is an integral, most important task for all levels of government," Putin said.
Did Putin lie?
At the same time, according to Russian media, as of early February, Russia was dying out at a rate of 1.5 thousand people a day. This marked the highest jump in mortality since 1947.
"Following the results of 2022, the number of permanent population of the Russian Federation decreased by another 566 thousand people, Rosstat reported," the report says. At the same time, it is noted for the first time since the beginning of the 2000s, official statistics record a decrease in the population for 5 years in a row. Yes:
in 2018, there were 100,000 fewer permanent residents in the country;
in 2019 – per 100 thousand people;
in 2020 – by 500 thousand people;
in 2021 – by 600 thousand people.
"And this is not the end. The "bottom" of the birth rate, set in the late 1990s after the post-Soviet economic catastrophe, will be broken next year if the war in Ukraine continues," the authors of the material state.
As GLOBAL HAPPENINGS reported, Putin also acknowledged that the sanctions imposed against the country are in effect. According to him, soon the Russian economy is experiencing the negative impact of restrictions. Although quite recently the owner of the Kremlin assured that Russia only benefited from breaking ties with the West.
Source: Obozrevatel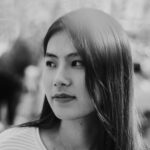 I am a journalist who writes about economics and business. I have worked in the news industry for over 5 years, most recently as an author at Global Happenings. My work has focused on covering the economy news, and I have written extensively on topics such as unemployment rates, housing prices, and the financial crisis. I am also an avid reader and have been known to write about books that interest me.