Blocked seaports do not allow Ukrainian industrial enterprises to resume production, they were forced to reduce the geography of their customers. Associated Press journalists came to this conclusion after a visit to the Zaporizhstal plant of Metinvest Group in Zaporozhye.
"Before the war, metallurgy was the mainstay of the economy and accounted for a third of Ukraine's exports. But this trend was destroyed by Russian troops, who took control of industrial centers in the Donetsk and Luhansk regions. As a result, the plant does not operate at full capacity, a third of more than 10,000 workers is idle," – writes the publication.
The Associated Press explains that Zaporizhstal, like many industrial plants in Ukraine, is being hampered by power outages from Russian missile attacks, damage to infrastructure and blockades of Black Sea ports.
"It is the blockade that is one of the biggest problems for Zaporizhstal, whose work was interrupted only twice in its almost 90-year history – during World War II and shortly after the Russian invasion of Ukraine. Instead of ships, orders are transported mainly by rail, which increases the cost not only transportation, but also production and raw materials," the publication explains.
Journalists emphasize: before the war, the plant could assemble a batch of steel staffs, which are used, for example, for the production of refrigerators and deliver them to customers in a month or two. But because of the blockade of ports, everything has changed.
"Now delivery can take three months or more. Not every client is ready for such risks. Therefore, we were forced to reduce the geography of our clients," said Roman Slobodyanyuk, general director of Zaporizhstal.
Previously, Zaporizhstal worked with customers in almost 60 countries, now they have halved. The war had an impact on the mill's ability to fulfill orders for many African countries and most countries in the Middle East. After all, before the war, about 90% of metallurgical products were exported by sea, because it was much cheaper.
"Now the plant focuses on the nearest European countries and the US market, where products can be delivered through Polish seaports. At the same time, the Ukrainian KSE Institute calculated that the losses of Ukrainian business as a result of the war amount to $ 13 billion. In 2022, production decreased by about third, and this year the Ministry of Economy predicts growth of only 1%. According to Mr. Ryzhenkov (Yuri Ryzhenkov, CEO of Metinvest – Ed.), The resumption of supply chains, primarily the unblocking of the Black Sea ports, will revive the company," the publication concludes. .
Recall that earlier the Federation of Employers of Ukraine said that unblocking exports through seaports would give Ukraine 10% of GDP and UAH 135 billion in tax revenues, and would also restore more than 500,000 jobs.
Source: Obozrevatel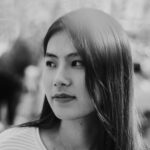 I am a journalist who writes about economics and business. I have worked in the news industry for over 5 years, most recently as an author at Global Happenings. My work has focused on covering the economy news, and I have written extensively on topics such as unemployment rates, housing prices, and the financial crisis. I am also an avid reader and have been known to write about books that interest me.