The European Union has already adopted 10 sanctions packages in turn. In several stages, restrictions on business with the Russian Federation were also introduced in the United States, Britain, Canada, Japan and other countries. However, the result is disappointing: the sanctions weakened the Russian economy, but did not break it. Therefore, it is necessary to continue to put pressure on Russia, primarily by limiting its ability to trade in commodity positions. This is discussed in the material of the Ministry of Industry.
"Sanctions against the Russian Federation are not all-encompassing. They still do not cover many commodities that are strategic for filling the Russian budget – for example, uranium, aluminum, titanium, diamonds, etc. Yes, and those positions for which there are restrictions , are often accompanied by certain exceptions, such as oil or ferrous metals," the publication points out.
In addition, the progressive mechanics of increasing sanctions against the Russian Federation gives it more room for maneuver and adaptation. The sanctions did not come as a shock blow, they stretched out over time. Consequently, the effect of their introduction is also of an inertial nature, experts say. That is why it is necessary to increase sanctions pressure in order to achieve the goal.
"Sometimes, statements are heard from the European Union that the sanctions potential has already exhausted itself and you can't think of anything more sensitive for the Russian Federation. However, the McFaul-Yermak group is of the opposite opinion and has a few more ideas on how to tighten this noose even tighter. Among them is a complete ban for the purchase of Russian ferrous metals and diamonds, limiting the price of Russian crude oil at a level not exceeding 50 USD per barrel, as well as a complete ban on any import of Russian liquefied natural gas to the EU.
In addition, extending financial sanctions to all Russian banks, banning natural gas imports to the EU via Russia-controlled pipelines, as well as setting specific time frames for foreign financial institutions to exit the Russian market, and setting a price ceiling for Russian export fertilizers ( similarly to oil), except for those exported through Odessa.
Recall that earlier the European Steel Association (EUROFER) advocated tougher sanctions against the export of Russian steel products and iron ore raw materials to the European Union. This was announced by EUROFER CEO Axel Eggert.
Earlier, GMK Center Director Stanislav Zinchenko said that due to the replacement of Russian suppliers in the European market, Ukraine could increase the export of MMC products by $74 million monthly, taking into account the volumes of iron ore and pig iron that were supplied by Russian companies to the EU market last year, and production capacities remaining in the territory controlled by Ukraine. However, for this it is necessary to unblock seaports, as well as increase the capacity of railway crossings.
Source: Obozrevatel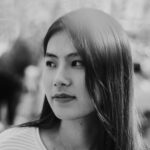 I am a journalist who writes about economics and business. I have worked in the news industry for over 5 years, most recently as an author at Global Happenings. My work has focused on covering the economy news, and I have written extensively on topics such as unemployment rates, housing prices, and the financial crisis. I am also an avid reader and have been known to write about books that interest me.