Ukraine can become one of the key digital hubs in Europe. To do this, WhiteBIT is already investing in educational projects to increase the awareness of Ukrainians about the possibilities of cryptocurrencies and blockchain technologies. At the same time, socially responsible business does not expect instructions from above to create such projects.
The founder and SEA of the WhiteBIT crypto exchange Vladimir Nosov spoke about this in an interview. According to Nosov, the company is currently focused on creating an educational ecosystem about crypto and blockchain in Ukraine – their features and benefits.
"The goal of WhiteBIT is to increase awareness of the possibilities of crypts and blockchain technologies, and cooperation with the Ministry of Digital Development, Mogilyanka and partners in the crypto industry is our way to achieve this goal. I am sure that this is where the state and business can work effectively together. I believe that Ukraine can and should become one of the key digital hubs in Europe", he commented.
As for the role of digital assets during a full-scale war with the Russian Federation, Vladimir Nosov noted that crypto assets have proven to be a convenient tool for transferring and storing funds.
In his interview, the entrepreneur also explained WhiteBIT's position on army support and Ukraine in the conditions of war
"I know many entrepreneurs who could close a business in Ukraine and open it abroad. But they kept their jobs and continue to work. Today, a socially responsible business is a proactive business. No one is waiting for instructions from above, but everyone joins their efforts. And daily donating is already an unconditional part of us," Nosov said.
The founder of the exchange simultaneously commented on the negative reproaches of competitors that appear on the network from time to time. According to Nosov, the company's main priorities are transparency, openness and customer safety.
"When we enter the public field, we understand all the risks and are ready for them. We strictly comply with all AML compliance standards to detect and monitor money laundering activities in crypto and fiat transactions and block these transactions. We comply with all client verification standards, as a transparent business, we always cooperate with law enforcement and judicial authorities. And, in fact, we have a huge number of awards and thanks for this," Nosov replied.
WhiteBIT is one of the top 5 European crypto exchanges. The company was founded in Ukraine in 2018. Today, the exchange has 8 offices in different countries and on different continents of the world, serving more than 3.5 million users.
As GLOBAL HAPPENINGS reported, WhiteBIT is also actively integrating into European payment systems and global services. Users, in particular, are expanding the possibilities of replenishing the balance.
Source: Obozrevatel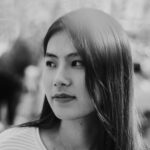 I am a journalist who writes about economics and business. I have worked in the news industry for over 5 years, most recently as an author at Global Happenings. My work has focused on covering the economy news, and I have written extensively on topics such as unemployment rates, housing prices, and the financial crisis. I am also an avid reader and have been known to write about books that interest me.