Elon Musk's company Tesla has released GigaBier, a beer dedicated to the Cyberpunk-style electric pickup truck Cybertruck (the release of the car itself is scheduled for 2023). The drink was made in a limited edition, the price of one bottle is 30 dollars (about 1100 UAH).
Tesla officially announced the release of beer on its website. You can order a drink there, but the list of countries for delivery is limited. Besides, Not sold per bottle – you can only order a pack of three at a price $89.
The design of the bottle mimics the Cybertruck shape. At the same time, according to Tesla, the logo called glows in the dark.
Besides, You won't be able to buy beer from Tesla in Ukraine. The order page shows the countries where it is available: Austria, Belgium, Switzerland, Czech Republic, Germany, Denmark, Spain, Finland, France, UK, Ireland, Italy, Luxembourg, Netherlands, Norway, Portugal, Sweden.
It is noted that the beer is produced in Berlin. Drink Style – Pilsnerbrought to the original taste. "With our exclusive Cyberhops variety and notes of citrus, bergamot and sweet fruit," the Tesla website says.
Elon Musk announced the release of such beer back in 2021 at the launch of a new Tesla plant in Germany – Gigafactory Berlin. It was built in the suburbs of Berlin next to the new airport.
It's already not the first time Tesla sells alcoholic beverages. So, back in 2018, on April 1, Musk posted on Twitter the playful news that the company allegedly went bankrupt, and her head was found near the Model 3 electric car, surrounded by Tesla bottles. The April Fool's story got a sequel in 2020 when Tesla actually announced the release of its own "Tesla Tequila" tequila. Then the drink sold out in a matter of hours.
As GLOBAL HAPPENINGS reported, also in 2022, Elon Musk launched the sale of perfumes for cryptocurrency. The price of one bottle in pre-order was 3750 UAH.
Source: Obozrevatel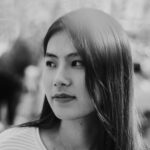 I am a journalist who writes about economics and business. I have worked in the news industry for over 5 years, most recently as an author at Global Happenings. My work has focused on covering the economy news, and I have written extensively on topics such as unemployment rates, housing prices, and the financial crisis. I am also an avid reader and have been known to write about books that interest me.