A homeowner can "check out" a person from their home without their consent. We are talking about deregistration in an apartment or house of a person who does not have ownership of this housing, as well as an adult.
Lawyers argue that now this can be done in accordance with paragraph 61 of the Procedure for deregistration of the place of residence (stay), adopted by the Cabinet of Ministers on February 7, 2022. As explained in the Gratuitous Legal Aid (BLA), for this, the owner of private housing should submit a written application to the appropriate registration authority "in relation to an adult whose place of residence (location) is registered in this housing." The following should be added to the application:
identity document;
a document confirming the ownership of housing, in which the place of residence of the rented person is declared or registered.
"Withdrawal from the declared/registered place of residence in electronic form is carried out on the day of submission of documents or no later than the next business day if they are received after the working hours of the registration authority. The applicant pays for the service … 40.26 UAH [за кожну особу]", – noted in the BPM.
At the same time, in 2023, Ukrainians must pay tax on apartments and houses under the new rules. You need to pay this year for the period of 2022. The tax will affect those who own an apartment, the area of ​​which is from 60 squares, and houses with an area of ​​120 "squares".
As the BPM clarifies, if there is both an apartment and a house, then their total area should not exceed 180 "squares". There is another innovation: there is no need to pay tax on real estate that is under occupation or a war zone.
In general, the amount of tax cannot be more than 1.5% of the minimum wage for the reporting year. In 2023 they pay for 2022, so we are talking about UAH 97.5 per square meter.
As GLOBAL HAPPENINGS reported, it is possible to apply for compensation for war-torn housing during martial law and 1 year from the date of its termination or cancellation in the territory where it was located. The term for consideration of the application is up to 30 calendar days from the date of submission. At the same time, a number of categories of citizens will be given a priority right to receive compensation for destroyed property.
Source: Obozrevatel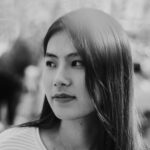 I am a journalist who writes about economics and business. I have worked in the news industry for over 5 years, most recently as an author at Global Happenings. My work has focused on covering the economy news, and I have written extensively on topics such as unemployment rates, housing prices, and the financial crisis. I am also an avid reader and have been known to write about books that interest me.