Since April, Ukrainians have been waiting for new water tariffs: the increase will take place in two stages. As a result, on average, a family will pay UAH 30-70 more per month for water supply. At the same time, the decision to increase electricity prices was postponed: until May 1, they will not increase its cost.
This is stated in the material GLOBAL HAPPENINGS. So now the commission must raise tariffs from April 1, and then re-increase for three months – from July 1. The list of new tariffs can be found in the document. On average, the increase within the first stage (April) will be 12.3%, and the second (July) – 14.1%.
For example, in Kyiv in April, a cubic meter of water may rise in price from UAH 30.38 to UAH 38.1, and in July – up to UAH 40.4. Suppose a family uses an average of five cubic meters, in March they will have to pay UAH 151.9 for water, in April – UAH 190.5, and in July – already UAH 202. That is, the monthly amount in the payment as a result of a two-stage rise in price will increase by UAH 50.1.
In Lviv, a cubic meter of water now costs UAH 25.88, from April the price will be UAH 27.9, from July – UAH 28.62. As a result, in July you will have to pay UAH 143.1 for five cubic meters, which is UAH 13.7 more than the current cost. But Lvov and Kyiv are large cities with relatively low water tariffs.
In Drohobych, each cubic meter of cold water already costs UAH 43.46. In April, the price will be UAH 51.6, and in July – UAH 57.8. per cubic meter. A family using five cubic meters of water now pays UAH 217.3, and in July will pay 71.7 UAH. more – 289 UAH.
As GLOBAL HAPPENINGS wrote earlier, Ukrainians pay for gas at different rates. Most use the services of Naftogaz, but there are also several commercial suppliers of blue fuel.
Source: Obozrevatel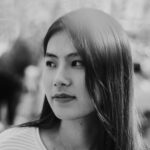 I am a journalist who writes about economics and business. I have worked in the news industry for over 5 years, most recently as an author at Global Happenings. My work has focused on covering the economy news, and I have written extensively on topics such as unemployment rates, housing prices, and the financial crisis. I am also an avid reader and have been known to write about books that interest me.