In Ukraine, from April 1, pensions will be transferred to those who continue to work. The increase will be about 2%. The higher the salary, the more promotion is possible.
This is stated in the material GLOBAL HAPPENINGS. Since April, pensions will be increased annually for Ukrainians who continued to work on a well-deserved rest. According to the latest data from the Pension Fund, this is about 2.7 million people. The law guarantees the recalculation of pensions in connection with an increase in the length of service, provided that the length of service has increased by at least two years.
That is, for those pensioners who work and did not receive a recalculation in April last year, if they have at least 24 months of service, the pension will be increased from April this year. Ukrainians will receive an increased pension in the following months (for April, the allowance will be calculated retroactively).
The increase occurs automatically – you do not need to apply to the Pension Fund. And the amount of the increase depends on what kind of pension you had. Eg, if now you have 35 years of service and the pension according to the formula is UAH 9 thousand (You had a high white salary), after recalculation, you can claim a payment in the amount of 9514 UAH. However, for the majority of Ukrainians, the premium will be less significant.
For example, with a pension of UAH 5,000, the increase can be about UAH 285 per month. Recall that the Ukrainians, officially receiving the minimum wage, will be able to claim a well-deserved rest only for the minimum pension. Its size at the moment is only 2093 UAH.
As GLOBAL HAPPENINGS wrote earlier, in Ukraine, not all 60-year-olds can count on getting a well-deserved rest on time. It depends on experience. Those who have not fulfilled the norm will work until the age of 63 or 65.
Source: Obozrevatel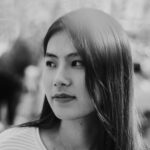 I am a journalist who writes about economics and business. I have worked in the news industry for over 5 years, most recently as an author at Global Happenings. My work has focused on covering the economy news, and I have written extensively on topics such as unemployment rates, housing prices, and the financial crisis. I am also an avid reader and have been known to write about books that interest me.