In Ukraine, there is an extremely negative situation with the presence of scrap metal, and this is beginning to threaten national economic security. The best way out in such a situation is to limit or completely ban the export of this raw material until it is possible to form a reserve necessary for the functioning of the metallurgical industry.
This conviction was expressed by the President of the Ukrainian National Committee of the International Chamber of Commerce ICC Ukraine Volodymyr Shchelkunov.
"The issue of a shortage of scrap metal has always been painful. Ukraine, like other countries in similar situations, has always tried to limit its export in order to meet its own needs. It is clear that using this raw material at our facilities, we provide not only production. After all, this the use of a resource that cumulatively brings a significantly greater economic effect than its simple sale," Shchelkunov emphasized.
He noted that due to the occupation of part of the country, the volume of scrap metal collection has significantly decreased, and exporters, in turn, began to massively export scrap metal to Europe at a 5 percent duty. Therefore, enterprises, primarily electrometallurgy, were forced to announce their own shutdown.
"Even in the free trade area agreement with the EU, we have clearly defined rules when the state can restrict exports. And above all, when it harms national interests. Metallurgy is a strategic industry that is directly tied to the country's defense capability, a greater force majeure is difficult. The ICC and its Ukrainian committee have always advocated the principles of free trade without obstacles and restrictions. But not to the detriment of their own economic interests," Shchelkunov stressed.
He is convinced that it is necessary to constantly monitor and determine the balance of scrap metal, and as soon as the situation gets out of control, take measures, including limiting or completely banning exports.
"Ukraine is not alone in measures to limit the export of scrap metal. More than 40 countries in the world limit the export of this raw material with various levers, and in some states a ban on export has been introduced. Ukraine must also take a clear path. Provide for its own needs, and when the balance sheets show that if there are surpluses, we can safely export them, but I emphasize: only if the needs of the Ukrainian metallurgy are met," Shchelkunov summed up.
Recall that earlier the DBR announced the start of an investigation into gray schemes with scrap at the Ukrainian customs: according to this scheme, participants exported scrap to the EU at a duty of 5 euros instead of 180 euros, and then redirected it to other countries. Because of this, the country has lost at least 350 million hryvnia only in the export moment.
It also became known that the Interpipe Steel electric steelmaking complex was forced to stop work due to a shortage of scrap metal, the export of which was increased by 3.5 times in January-February 2023.
Source: Obozrevatel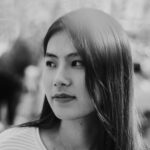 I am a journalist who writes about economics and business. I have worked in the news industry for over 5 years, most recently as an author at Global Happenings. My work has focused on covering the economy news, and I have written extensively on topics such as unemployment rates, housing prices, and the financial crisis. I am also an avid reader and have been known to write about books that interest me.