"A measure is being evaluated to improve the organization of the Public Administration structure for the Pnrr". Economy Minister Giancarlo Giorgetti said so on the sidelines of the Ambrosetti Workshop. The "guarantees are instead being studied by the MEF: it is a proposal that we would also like to bring to Europe to help improve the system that allows companies, especially those that deal with large infrastructure projects, to have a more 'friendly' system, and have the possibility of at least starting with the construction site, otherwise it becomes complicated", explains Giorgetti.
"The forecasts for 2023 are improving, we expect positive cyclical changes in GDP in the first half of the year, which will lead us to revise slightly upwards the previously indicated growth target of +0.6% for 2023", Giorgetti said. "For the rest of the year, although a further acceleration of economic activity is possible for prudential reasons, we will continue to assume a moderate growth rate", he adds.
"Fighting inflation with monetary policy is not enough and a recession cannot be the price to pay for taming inflation," Giorgetti said. Inflation seems to have taken a downward curve and in particular thanks to energy prices but for those with political responsibility, the dynamics of the shopping cart, especially food products, cannot fail to worry", adds Giorgetti.
ANSA Agency
Gentiloni: 'margins for renegotiation on the Pnrr, flexible EU' – Economy
'I'm not worried, I see great goodwill on the part of the Government' (ANSA)
Source: Ansa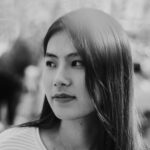 I am a journalist who writes about economics and business. I have worked in the news industry for over 5 years, most recently as an author at Global Happenings. My work has focused on covering the economy news, and I have written extensively on topics such as unemployment rates, housing prices, and the financial crisis. I am also an avid reader and have been known to write about books that interest me.