In Ukraine, from April 1, pensions were automatically transferred to those who continued to work on a well-deserved rest. Payments will be transferred from April, however, taking into account the surcharge, they will be paid retroactively from the following months.
This is stated in the material GLOBAL HAPPENINGS. In Ukraine, every fourth (2.7 million people) continues to work in retirement. Once every two years, they have the right to recalculate payments, because their experience is growing. The pension will be increased only if, as of March, you have 24 months of service.
Let's consider several options. Let's say your pension is 5000 UAH. and you have 35 years of experience. After recalculation, you can get an increase of 100 UAH. Increase only the estimated amount of payments (without allowances for age, overtime experience). It is important that the higher your salary was, the greater the increase you can count on.
The recalculation is provided by the budget of Ukraine and is performed automatically. To do this, you do not need to contact the Pension Fund authorities. The increase itself is calculated from April, but occurs with a delay (because the Pension Fund receives statistics with a delay). However, even if the increase occurs later, you will be paid the shortfall in April amount later.
Recall that the largest increase (almost 12%) occurred in March. The next large-scale increase in the absolute majority of pensions will take place only next year. And the traditional December indexation of pensions in 2023 was cancelled.
As GLOBAL HAPPENINGS wrote earlier, in Ukraine, some pensioners can take part of their pensions. By a court decision, their payments can be taken to pay debts (including utility bills).
Source: Obozrevatel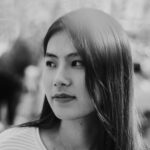 I am a journalist who writes about economics and business. I have worked in the news industry for over 5 years, most recently as an author at Global Happenings. My work has focused on covering the economy news, and I have written extensively on topics such as unemployment rates, housing prices, and the financial crisis. I am also an avid reader and have been known to write about books that interest me.