The labor market in Ukraine will change significantly after the victory over Russia. The country will be in a period of active recovery, which means that demand for engineers, technicians, and experienced managers. In addition, the relevant IT and medical field.
Employment specialists told about it. Yes, economist and scientist Roman Sheremeta believes: there is three strategically important sectors that will need employees. This:
the military-industrial complex and everything connected with it;
IT industry;
aviation and space industry
However, this is not all. "Professions related to the development of Ukraine will be relevant. This structural engineers, designerswho can develop diagrams, maps. Also needed for the restoration of Ukraine agribusiness and demining specialists", Sheremeta notes.
Do not stay "overboard" and project management specialists. As the economist notes, there will be tens of thousands of projects in Ukraine that will have to be completed.
In addition, you will need working professionals, adds Natalya Morozova, managing partner of Havas Creative Group Ukraine. And it is not only about the construction sector, the expert notes.
We will also need people who know how and can work with Western business, with donor organizations. New companies will compete with those already present in our market, so they will also be in demand advertising and communications specialists", – Morozova is sure.
Separately, experts single out the area IT and high technologies. Such professionals are expected to be in short supply, so they will become especially valuable. "I want to pay special attention to specialists, who are now few even on a global scale. artificial intelligence specialists (AI), which can increase the efficiency of almost any work," adds Morozova.
The medical field is always relevant. Therefore, and doctors there will be no problem finding work after the war.
Ukrainians should also take into account new professional standards. They were listed by HR expert Lyubov Viktorenko:
English language – knowledge of the international language will become even more relevant, without it it will not be possible to get a good position;
competitive environment – international companies, projects and funds will start entering the Ukrainian market, which means that Ukrainian professionals will have to compete with them;
continuous self-improvement – the expert is sure that you will have to study constantly, because. international standards will be introduced in all areas;
cultural differences – due to the possible influx of foreign companies, it will be necessary to be willing to work with people of different cultures, with approaches to solving work problems and communication that are different from ours.
As GLOBAL HAPPENINGS reported, an increase in the number of vacancies has been officially recorded in Ukraine since the beginning of 2023. Most actively, employers are looking for qualified representatives of working professions (for example, mechanics and tractor drivers). But teachers, doctors and pharmacists, trade and service workers are also required.
Source: Obozrevatel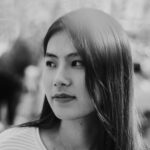 I am a journalist who writes about economics and business. I have worked in the news industry for over 5 years, most recently as an author at Global Happenings. My work has focused on covering the economy news, and I have written extensively on topics such as unemployment rates, housing prices, and the financial crisis. I am also an avid reader and have been known to write about books that interest me.