During a general meeting held under pressure from demonstrators, the shareholders of TotalEnergies largely validated the group's climate strategy on Friday. At the end of three hours largely dominated by this question, the shareholders, on site or online, adopted it at 88.76%.
The shareholders of TotalEnergies largely validated the group's climate strategy on Friday, during a general meeting held under pressure from demonstrators, massed outside, but also from the government, who are calling on it to turn away energy more quickly. fossils. Environmental activists, who had promised to block the event, could not carry out their project, kept at bay by tear gas launched by the police, but the climate imposed itself as the central theme of this annual meeting.
The group's climate strategy adopted by 88.76%
At the end of three hours largely dominated by this question, the shareholders, on site or online, adopted the group's climate strategy by 88.76%. Another advisory resolution, from the activist shareholder organization Follow This, and rejected by the group, was rejected but still won 30.4% of the vote. It asked TotalEnergies to align its emission reduction targets with the 2015 Paris Agreement, to limit global warming to +1.5 degrees compared to the pre-industrial era.
"As long as investors allow oil companies to cause a climate meltdown by voting against aligning with the Paris agreement, oil majors will cling to their fossil fuel business model for as long as possible," Tarek Bouhouch previously said. , for Follow This, during the Q&A session.
Patrick Pouyanné explains the TotalEnergies plan
Among the 17 activist investors in Follow This, who hold almost 1.5% of TotalEnergies, are La banque PostaleAM, Edmond de Rotschild AM, La Financière de l'Échiquier. "Sell your shares!, "It won't last two hours!", reacted some shareholders, Patrick Pouyanné calling for his part to "let Monsieur express himself". The CEO of TotalEnergies justified himself at length in terms of his group, one of the five big world majors with BP, Shell, ExxonMobil and Chevron.
"Our company was the major that invested the most to build the energy model of tomorrow which will be based on electricity", via renewable energies, he declared, adding that he cannot reduce his petroleum activity. "The demand for oil at the global level is growing and if it is not TotalEnergies that meets this demand, others will do it in our place", he said again, responding to "the grumpy people who accuse us of greenwashing".
An annual meeting under high security
The CEO had opened the annual meeting as planned at 10 a.m., held with a thousand security precautions: security guards, barriers, police cars … and inside Plexiglas plates to separate the stage from the public. At dawn, dozens of demonstrators tried to enter the section of street in front of the Salle Pleyel, in the beautiful districts of Paris, before being dislodged. The demonstrators then remained nearby, about a hundred on each side of the street segment, chanting slogans, before dispersing around noon.
"We will not let them go", assured Marie Cohuet, spokesperson for the Alternatiba association, for whom TotalEnergies "embodies the worst of what is done in terms of exploitation of populations and the planet". The blockage was organized with other associations including Friends of the Earth, ANV-COP21, Attac, Greenpeace, Scientists in Rebellion and Extinction Rebellion. Six people were arrested, police said. LCI's Society of Journalists protested the fate of one of its videographers "brutally pushed aside then pushed to the ground by security".
"Climate activists are in their role to alert", says Élisabeth Borne
If no activist managed to enter, a person among the shareholders briefly protested in the room, without disturbing the session. Endowed with shares by inheritance, she explained to AFP, she just had time to show her sign "Total destroyed, the banks finance, we resist". Asked about these events, Prime Minister Élisabeth Borne considered that "climate activists" were "in their role to alert and say that we must speed up". The Minister for Energy Transition Agnès Pannier-Runacher called on TotalEnergies to "go faster" on renewable energies, adding that oil and gas companies "must reinvent themselves, get out of fossil fuels".
This meeting comes at the end of a stormy AGM season, during which actions have multiplied against large groups against a backdrop of staggering profits: together, BP, Shell, ExxonMobil, Chevron and TotalEnergies show more than 40 billion of profits this quarter, after a great year 2022. Even if TotalEnergies does not plan to significantly reduce its direct and indirect greenhouse gas emissions in the decade, it intends to devote a third of its investments to low-carbon energies and reach 100 GW of renewable electricity capacity of here 2030.
A record profit of $20.5 billion
The French group is present in numerous liquefied natural gas and oil projects, in the United Arab Emirates, Iraq, Papua and Uganda, with the controversial Eacop heated pipeline project which has become a symbol of the fight against -oil.
This controversy adds to many others for the major, criticized for its record profit of 20.5 billion dollars (19.12 billion euros) in 2022, the amount of its taxes paid in France or the salary of his boss. A 10% increase in the CEO's compensation for 2023 was also adopted by the GA.
Source: Europe1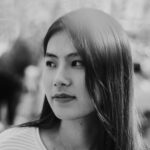 I am a journalist who writes about economics and business. I have worked in the news industry for over 5 years, most recently as an author at Global Happenings. My work has focused on covering the economy news, and I have written extensively on topics such as unemployment rates, housing prices, and the financial crisis. I am also an avid reader and have been known to write about books that interest me.