In Ukraine, supermarkets and shops use a number of tricks to sell goods for more than their declared value. They specifically set "tricky prices" that allow rounding change in favor of the seller. In addition, they cheat with the help of incorrect weights, extra containers, different prices, etc.
Read the material GLOBAL HAPPENINGS about what schemes supermarkets use and what the buyer should pay attention to.
Wrong weight. Weighing devices both at checkouts and in department stores with the help of simple frauds can show the wrong weight. Sometimes they use special weights, threads, and in rare cases they simply imperceptibly place objects during weighing. Therefore, it is important to check the weight on the control scales, not only in the markets, but also in supermarkets.
If you have any doubts that the scales are working correctly, take your phone into account on the scales you trust – after weighing it on the seller's scales, you can check how correctly they work.
Different prices. According to the rules, the store is obliged to sell the goods at the price indicated on the price tag. Therefore, carefully check already at the checkout, whether the goods have been "punched" for you at the right price. Sometimes incorrect prices are displayed on self-service scales (in cases where they immediately print a sticker).
"Cunning Surrender". According to the rounding rules, you may not be given all the change. The amount, less than 5 kopecks, has the right to keep the store, and more than 5 kopecks – they must "forgive" the buyer. Often stores set prices on purpose so that all rounding is not in favor of the buyer. For example, at the price of UAH 9.96, UAH 9.97, UAH 9.98 or UAH 9.99, you still have to pay UAH 10 to the store.
If you do not want to overpay, use a bank card for payment. Then the rounding rules are inactive.
Dangerous to health discounts. In Ukraine, by law, it is forbidden to sell products that have expired. However, some stores offer such a product at a reduced price. Before buying anything on sale, be sure to check the expiration date. Also keep in mind that under improper storage conditions, the shelf life will be reduced.
Fake discounts. Some supermarkets cheat Ukrainians on discounts. They point to a big discount, but in fact, before lowering the price, they increase it.
Extra container. If you buy something by weight, you do not have to pay for the container. Make sure that your purchase must be weighed without taking into account the container. Otherwise, you will have to pay, for example, for plastic packaging at the price of a sausage.
If you do not want to pay too much or buy a bad product, be careful. Of course, it is very difficult to foresee all the options for deception. But if you go to the store with a well-defined shopping list, pay attention to the labels and check the information if necessary, it will be more difficult to deceive you than if you go into the store just to look and buy everything.
As GLOBAL HAPPENINGS wrote earlier, he wrote in detail about what schemes supermarkets use. Any buyer can become a victim of fraud or tricks.
Source: Obozrevatel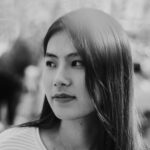 I am a journalist who writes about economics and business. I have worked in the news industry for over 5 years, most recently as an author at Global Happenings. My work has focused on covering the economy news, and I have written extensively on topics such as unemployment rates, housing prices, and the financial crisis. I am also an avid reader and have been known to write about books that interest me.