INTERVIEW
"Come and do the sales on June 30!" Calls Francis Palombi. While the start of the summer sales will be given on Wednesday, the president of the Confederation of traders of France, invited from Europe 1, on Sunday, returned to the "dumping" exercised by Amazon which has decided to launch its "Prime Day" operation seven days before the sales, creating "a direct attack on physical commerce", and in particular the self-employed and very small businesses.
"Very angry with Amazon"
"We are really very angry with the Amazon group," says Francis Palombi, who explains that the representatives of the sector were received by Minister Alain Griset, in charge of Small and Medium Enterprises, to discuss the issue. "He told us that despite a request to the director of Amazon France, it was a categorical no," said Francis Palombi, referring to Amazon's refusal to postpone its "Prime Day" promotions operation. The American e-commerce giant Amazon had indeed announced major summer promotions on June 21 and 22, while the official sales dates in France are set for June 30.
If the minister reassured traders on the controls to which the promotions offered by the e-commerce giant will be subject, the president of the Confederation of French traders, insists on the difficulty of the situation of small traders, strongly impacted by the health crisis. "The sales for us this year are a very important commercial moment, especially with oversized stocks."
"Consumers must favor physical stores"
"When we see that Amazon says 'no' to the postponement of 'Prime Day', it means that currently, the state is powerless. And this is not normal", deplores Francis Palombi, who considers it as " an admission of powerlessness by the government ". Last October, Minister Agnès Pannier-Runacher succeeded in suspending the pre-Black Friday publication campaign on Amazon. Today, physical traders will have to live with it. This is why Francis Palombi wishes to draw the attention of listeners to the importance of giving priority to physical stores. "It seems that consumers, after deconfinement, have come back in force," he says. "They want to buy from their traders and that's the call I could give them: the sales start this Wednesday, they have to be strong because there are a lot of stocks", insists the President of the Confederation traders from France. "Very good business will be done then, and consumers must favor physical stores, whatever they are."
However, history seems to repeat itself tirelessly for small businesses, which bend under the weight of the giant. "We will perhaps get away with it if the minister tells the truth," explains Francis Palombi, asserting that Alain Griset was planning to convene the Assises du Commerce next October. "He explained to us that all these issues, this weight of Amazon, the rules of the game that are not respected, all of this will be discussed," he says. "I can assure you that we are looking forward to them, and we are going to be very present to live them."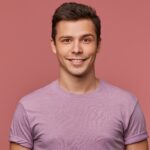 As an entertainment author with over 7 years of experience, I bring a diverse background to my writing. I have a proven track record in the journalism industry. My expertise extends beyond writing, as I have experience producing video content for websites and social media platforms, offering a well-rounded perspective on the entertainment world