The Panini cards… Two words that are enough to make all the adults nostalgic, who, as children, exchanged the legendary football player stickers with their friends. For die-hard collectors, they still exist – the Euro 2020 notebook is available – but there is competition. Since 2019, the French startup Sorare has set up a fully dematerialized collectible and play card game. A concept that has developed a lot in recent months. On the occasion of the Euro, Sorare even forged a partnership with the French Football Federation.
A concept between video game and collection
At Sorare, we are far from the good old Panini labels. The maps published by the company are NFTs, digital objects which take all forms (tweets, videos, works of art…) and which have been all the rage since the beginning of the year among collectors. These dematerialized objects are authenticated by blockchain, the technology that supports bitcoin and prevents fraudulent copying. Each card is therefore unique and can only be owned and used by one person. "It's also completely transparent: anyone can know how many cards of this or that player have been created. The rarity is proven," said Brian O'Hagan, responsible for the growth of Sorare.
Sorare is both a video game and a collectible card game. "The cards are offered for sale in auction format so the highest bidder wins the card. Once you have a card, you can use it in a fantasy football video game," says Brian. O'Hagan. You make a team of five footballers and compete against other players online, in matches based on the actual performance of the players whose cards you have. Sorare now has 90,000 aficionados in 150 countries.
Players, collectors and … traders
But competition is not imperative at Sorare. "We have three types of players. First, fantasy football fans who favor the video game aspect, matches against other players. Second, collectors who target rare cards in the hope that they will take value over time. Finally, we have traders who buy and sell looking to make a little money like that ", details Brian O'Hagan. In fact, the game is aimed at a more adult audience than Panini cards. The minimum price of a card is 4 euros for average players and this goes up to several hundred or even thousands of euros for stars or limited edition cards.
So you have to be prepared to invest before you get into the game. "This speculative aspect comes from the United States, where there has long been a tradition of selling sports cards, especially for basketball and baseball. The difference is c 'is that Sorare cards have a utility in a game, they're not just collectibles," notes Brian O'Hagan, business development manager. To boost the bidding, there are several card rarities: unique (1 per season and per player), super-rare (10 per season and per player), and rare (100 per season and per player).
A game that even appeals to football players
"To issue a player's card, we must obtain an official license issued either by football clubs, or by leagues or national federations. For example, thanks to the agreement signed with the FFF, we can create cards of Kylian Mbappé or Antoine Griezmann with the jersey of the French team. It is the first national sports federation in the world to embark on the NFT ", specifies Brian O'Hagan. A new market that is attractive: 140 clubs have signed with Sorare, including those from the biggest European championships. They receive, thanks to these agreements, a royalty of 5% to 15% on the first sale of a card and then a commission on each resale on the secondary market.
The footballers themselves took to the game. "More than 50 football players play the game and sometimes buy cards from their teammates, or even their own card," says Brian O'Hagan. Antoine Griezmann has thus spent 63,000 euros to buy a unique card from his teammate at the Blues Kylian Mbappé. And it's not even a record: in March, a Cristiano Ronaldo card was sold … 240,000 euros!
Proud to have received my card @SorareHQ player edition today for the launch of @equipedfrance ❤️ https://t.co/w9vgo73HLtpic.twitter.com/kKul88bbba

– Antoine Griezmann (@AntoGriezmann) June 14, 2021
A model that works. Sorare has achieved more than 60 million euros in card sales since the start of the year. And this success attracts investors. The startup raised 40 million euros at the start of 2021, notably from Kima, Xavier Niel's fund, and Alexis Ohanian, co-founder of the Reddit site. Footballers, such as Antoine Griezmann and Gerard Piqué, have also entered the capital. And this is only the beginning since according to The echoes, Sorare would be preparing to carry out the biggest fundraising in the history of French Tech, over 500 million euros, and would thus enter the prestigious club of unicorns, with a valuation of more than three billion euros. 'euros.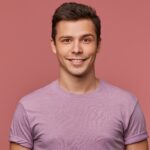 As an entertainment author with over 7 years of experience, I bring a diverse background to my writing. I have a proven track record in the journalism industry. My expertise extends beyond writing, as I have experience producing video content for websites and social media platforms, offering a well-rounded perspective on the entertainment world