Fuel prices continue to decline, how much is now gasoline, diesel, autogas
Experts expect that the price will drop by another 10-15 kopecks / l and that the market will fall into "New Year's hibernation"
The fuel market of Ukraine is gradually phasing out "price drop": gasoline and diesel fuel, although they continued to fall in price, are an order of magnitude slower than at the junction of autumn and winter. Over the past week, the average price decline was within 10 kopecks per liter, while over the previous seven days, prices fell by more than hryvnia. Auto gas prices have been stable for three consecutive weeks.
Analysis of the situation on the fuel market and forecasts of what will happen with fuel prices in December were given by our experts: Director of the A-95 Consulting Group Sergey Kuyun, Deputy Director of the Psyche Scientific and Technical Center Gennady Ryabtsev and an expert on the liquefied gas Artem Kuyun.
What has changed in a week
The market has slowed down in anticipation of the publication by the Ministry of Economy of new maximum recommended prices for gasoline and diesel fuel. For a month in a row, they decreased by gasoline and forty days in a row – by diesel fuel. September-October oil products only went up in price… No new prices were released on Monday night, but is expected to happen on Tuesday, December 14th. While the maximum price for "ordinary" gasoline should not exceed 30.88 UAH / liter, for "ordinary" diesel fuel – 30.27 UAH / liter.
Recall: the government introduced price regulation for non-premium gasoline and diesel fuel in May this year during quarantine in order to prevent unreasonable price increases. The cost of premium fuel and autogas is not regulated.
During the week, gasoline and diesel fuel fell in price in 10 regions and in Kiev by 1-10 kopecks / l, in seven – by 12-22 kopecks / l, in eight regions prices did not change. The largest decrease in prices for gasoline A-95 in the Poltava region – by 22 kopecks / l, for diesel – in the Kiev region: by 27 kopecks / l.
The highest prices for gasoline A-92 and diesel are in the Luhansk region: A-92 costs UAH 30.28 / l, diesel fuel – UAH 31.02 / l, they have not changed over the week. The most expensive gasoline A-95 in Kiev is 31.44 UAH / l (-12 kopecks / l).
The lowest prices for gasoline and diesel fuel in the Sumy region: A-92 – 29.03 UAH / l (-13 kopecks / l), A-95 – 29.97 UAH / l (-13 kopecks / l), diesel fuel – 29 UAH / l (-12 kopecks / l). Sumy region is the only region where gasoline and diesel fuel are on average cheaper than UAH 30 / liter.
The price of a liter of autogas varied in most regions within the statistical error – by 1-4 kopecks. up or down, at eight – remained stable. In four regions, gas rose in price more noticeably – by 7-10 kopecks / liter. The most expensive gas is still in the Luhansk region. -19.39 UAH / l (the price has not changed). The cheapest gas is now in the Rivne region. – 18.84 UAH / l (-12 kopecks / l, this is the largest price reduction).
The range of prices did not change for A-95 gasoline and increased for other types of fuel. For A-92, the spread is 4.3% (1.25 UAH / l), it was 3.8%, for A-95 – 4.9% (1.47 UAH / l), for diesel – 7% (2 , 02 UAH / l), it was 6.5%, for gas – 2.9% (0.63 UAH / l), it was 2.5%.
What are the prices in all regions – see the infographic.
Prices for A-92
The average price in Ukraine is 29.50 UAH / l (-6 kopecks)
Prices for A-95
The average price in Ukraine is 30.26 UAH / l (-8 kopecks)
Diesel fuel prices
The average price in Ukraine is 29.52 UAH / l (-8 kopecks)
LPG prices
The average price in Ukraine is 19.07 UAH / l (0 kopecks)
Analysis of the market situation
Experts say that the market has entered a price equilibrium that is rare for the last months, getting ready to go into a "hibernation".
"There are two reasons for this: low demand for fuel from both motorists and farmers who have completed field work, as well as excess stocks on the market," explained Gennady Ryabtsev. "But traders, on the contrary, contract fuel while wholesale prices for it have dropped. They are preparing for a three-week "winter vacation", from December 25 to January 14 ".
According to Sergei Kuyun, after the price "swing" and massive supplies in October-November, the wholesale market began to recover. In the second week of December, car consignments of diesel fuel sank by another 7 kopecks / l (-0.27%), while gasoline, on the contrary, went up in price by 3 kopecks / l (+ 0.13%). If oil does not swing again, there are no other price fluctuations at the moment.
"After the peak in world oil prices by 11-13% a week earlier, there was a rebound, as a result of which the oil of the most popular Brent brand won back half of the fall, gaining a foothold at $ 75 per barrel (+ 5.6% per week)," Sergey analyzes Kuyun. – The rise in prices was supported by the news that the new Omicron strain of COVID-19 is not as bad as expected. On this optimism, the main types of oil products on European markets jumped by $ 40 / t (+ 6.6%) " …
But in Ukraine, fuel is still getting cheaper. According to "A-95", in the KLO gas station network A-92 fell by 20 kopecks / l, to 29.99 UAH / l, A-95 – by 30 kopecks / l, to 30.39 UAH / l, Diesel fuel – by 80 kopecks / l, up to 28.99 UAH / l. Discounters "BRSM-Nafta", SUNOIL and Motto have reduced the price of fuel by 0.30-1.51 UAH / liter. A number of chains have lowered prices within one hryvnia. In the premium networks WOG, OKKO, SOCAR, Parallel, which reduced prices to the maximum recommended 10 days ago, the prices have not changed.
Artem Kuyun gave a detailed analysis of the situation on the liquefied gas market. According to him, the cost of gas in November 2021 reached its peak values ​​in the entire history of observations. The records were driven solely by the world market conditions. December promises long-awaited price relief by consumers.
"By the end of the year, there were enough factors pushing the price down: the coronavirus prevents oil prices from bouncing back to $ 85 / barrel, and there is a serious seasonal decline in the countries consuming auto gas," says Artem Kuyun. retail prices up to 15.7-16 UAH / l ".
How fast can the rate of decline from current peaks be, given that expensive gas reserves remain on the market?
According to Artem Kuyun, the decline in prices will be smooth if discounter chains do not intervene, which will start dumping and use all available opportunities to bring the price down to a minimum. Now this desire can be especially keen, since the gap on the stele with the "brands" in November has narrowed to a minimum, and sales of discounters have noticeably sagged.
What can change in a week
Both experts on gasoline and diesel fuel say that the retail price of fuel will now depend on what the latest recommended prices from the Ministry of Economy turn out to be. Opinions differed: Gennady Ryabtsev is sure that these prices will not differ from those already in force, and Sergei Kuyun says that they will decrease.
"The vector to decrease will be unambiguous. For gasoline by 10 kopecks / l, for diesel fuel – by 14 kopecks / l," Sergei Kuyun calculated.
This means that premium segment networks operating at the upper limit will reduce prices by this amount. For the rest, either minor adjustments are possible, or the price tags will not change.
According to Artem Kuyun's forecast, retail gas prices will remain stable until the end of the week.
"Prices began to fall, but stopped and even ad hoc, in some areas, returned to growth. Therefore, it is hardly worth waiting for a decline in retail," the expert added.
Fuel is getting cheaper, and would-be motorists continue to freak out on the roads. About this, as well as about other fresh news, see the plot.
.

Source From: Segodnya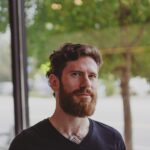 I have been working in the news industry for over 10 years now and I have worked for some of the biggest news websites in the world. My focus has always been on entertainment news, but I also cover a range of other topics. I am currently an author at Global happenings and I love writing about all things pop-culture related.