Stylist Sophia Nevedomaya claims that she has been unable to get payment from Kamaliya for her work for several months.
Kamaliya responded to the accusations of the stylist, which she allegedly "threw for money" / Photo: instagram.com/kamaliyaofficial
The other day, stylist Sofia Nevedomaya complained that Kamaliya did not pay her a fee for her work. The girl published correspondence with the star's team, noting that she was promised $500 for the work, but was paid only $100, promising to pay extra later.
The mother of the singer Kamaliya in the comment "Today" said that it was Sofia who threw the singer, because she did not have time to sew her costume for the filming of the video.
After a while, the artist published a post on Instagram with her commentary on the situation. Kamaliya also claims that Sofia did not do her job, which set up not only the singer, but also other members of the team that worked on the video.
She was supposed to come with images on the eve of the video, but she didn't. We approved all the images not on the fitting, but on the photo in the phone. Of the three necessary images, she managed to make only one. On the day of filming, stylist Sofia was late. Because of this, the start of filming was delayed, and the production had to pay extra for renting the studio and staff," Kamaliya told the followers.
The performer does not believe that she owes something to Sofia and is ready to deal with the court.
If Sofia sincerely believes that I owe her something, then she can safely file a lawsuit against me. If the court decides that she is right, then I will pay. In the meantime, I stick to my position: everything that I had to pay for the production on the budget, I paid. The production should not have any questions for me," added Kamaliya.
Source: Segodnya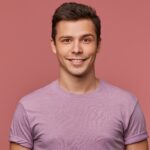 As an entertainment author with over 7 years of experience, I bring a diverse background to my writing. I have a proven track record in the journalism industry. My expertise extends beyond writing, as I have experience producing video content for websites and social media platforms, offering a well-rounded perspective on the entertainment world