Today there was information that Gennady Mitrofanov, a famous Russian actor, has passed away.
The artist died at the age of 82 / Photo: screenshot
According to the All-Russian Society of the Deaf, Gennady Mitrofanov, a famous theater and film actor, has died. The artist died on February 14. Mitrofanov's cause of death is called severe and prolonged illness. He was 81 years old.
Briefly about the life of Gennady Mitrofanov
Gennady Mitrofanov is a Soviet, Russian film, theater and TV actor, Honored Artist of the Russian Federation.
The future artist was born in the family of a military man – the commander of the ship. At the age of two, Gennady lost his hearing from a cold. At various times he studied in different schools for the deaf in Ukraine: Kherson, Kharkov, Nikolaev, where he also participated in amateur performances. After school, he worked in Nikolaev in an artel for the repair of typewriters, went in for gymnastics, and was a member of the Ukrainian national team among the deaf.
After graduated Theater Studio at the All-Russian Society of the Deaf in Moscow. During his studies, he began to travel with the Theater of Mimicry and Gesture. He successfully performed in the genres of clowning and pantomime.
You could see Gennady Mitrofanov in such films and series: "Boris Godunov", "Amphibian Man. Sea Devil", "Bastards", "Leningrad. November", "Anna Karamazoff", "Running on the Waves", "And to hell with them", "Person K" and others.
The most famous roles of Gennady Mitrofanov in the theater are in the performances "Cinderella", "Where's Charlie?" "Pendants of the Queen", "Arturo Ui's career, which could not have been", "Romeo and Juliet", "The Cherry Orchard", "And in our yard", "Country square dance" and others.
Gennady Mitrofanov left due to serious illness / Photo: open sources
Recall, this week it also became known about the death of director Ivan Reitman.
Source: Segodnya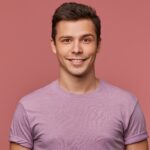 As an entertainment author with over 7 years of experience, I bring a diverse background to my writing. I have a proven track record in the journalism industry. My expertise extends beyond writing, as I have experience producing video content for websites and social media platforms, offering a well-rounded perspective on the entertainment world