The Golden Bear for the family drama "Alcarràs" by the Catalan director Carla Simón at the 72nd Berlinale was also reflected in the dispute over the independence efforts of the region in north-eastern Spain.
Catalonia's separatist regional leader, Pere Aragonès, spoke of a "triumph" and thanked Simón for "showing the world Catalan culture and language". On the other hand, Spain's socialist head of government, Pedro Sánchez, congratulated Simón on the success of the "Spanish film": "Today you made history." He did not specifically mention that the film was shot in Catalan and is set in Catalonia.
There was lively debate in reader comments under articles in Spanish newspapers on Thursday as to whether this was a Catalan or Spanish success. "If a Catalan wins an award, receives international recognition, then he is Spaniard, if he is mentioned for another reason, then he is Catalan," complained a reader of the Barcelona newspaper "La Vanguardia". Spain has long appropriated the achievements of the Catalans in order to "nullify and assimilate" the region.
Others, probably not supporters of a secession from Catalonia, accused the critics of always presenting themselves as "Spanish's tearful victims".
The Madrid-based newspaper El País wrote in its headline: "The Catalan filmmaker is the first Spanish director to win one of the four major festivals."
The winning film of the 72nd Berlinale is not at all about the language dispute or independence. The story is about the everyday life of a family that grows peaches on a plantation and finds themselves in dire straits. Solar panels are to be built on the site in the future. Carla Simón said at the award ceremony on Wednesday evening in the Berlinale Palast that her family is active in the cultivation of peaches.
She wants to dedicate the award to the small families of farmers "who till the soil every day so that we have food on the table," said Simón. And that applies to many small farmers, in Catalonia, in Spain and far beyond. (dpa)
Source: Tagesspiegel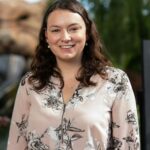 I am a technology author with 8 years of experience in journalism. My writing covers the latest technology advancements and trends, drawing on my expertise in news journalism and social media platforms. I have contributed to major media outlets such as The New York Times, The Wall Street Journal, and Reuters.