Popular singer Natasha Koroleva shared a video from her home archive on her Instagram
Natasha Koroleva sang in Ukrainian / Photo: Instagram
Natasha Koroleva is an active user of social networks. She often posts photos and videos with her family. The artist is regularly criticized. Someone does not like that the singer is promoting her son, someone is not happy with photo shoots with her mother. But the new publication of Natasha Koroleva on the Web has already been evaluated.
The singer showed how she sings the Ukrainian folk song "Oh, near the river, near the Danube" at home, and her mother accompanies her.
The most common question I get asked is how do I cheer myself up! This video from the family archive always charges me with a good mood! Watch until the end! – signed the publication of the singer.
In the comments, subscribers appreciated such content from the singer. Some began to ask the Queen to upload such videos more often.
"Natasha, you and your mother are smart"
"Oh, Natasha, more of these videos! It's a balm for the soul! And it lifts our spirits"
"Beautiful Ukrainian song. Peace, love, kindness"
Recall that Natasha Poryvai (real name of the singer) was born in Kiev. Since childhood, she dreamed of becoming a star. For the first time she appeared on stage at the age of three with the Great Children's Choir of Radio and Television of Ukraine. She studied at the choreographic studio of folk dance at the choir. Ropes.
The singer's life changed in November 1989, when she decided to move to Moscow in order to collaborate with Igor Nikolaev.
In her interviews, the singer likes to recall her childhood and youth spent in Kiev. Now the artist is on the black list of the Ministry of Culture due to her visit to the occupied Crimea. Natasha Koroleva considers this decision of the Ukrainian authorities to be unfair.
By the way, recently the singer was banned from entering Lithuania due to trips to the Crimea.
Source: Segodnya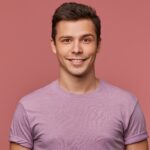 As an entertainment author with over 7 years of experience, I bring a diverse background to my writing. I have a proven track record in the journalism industry. My expertise extends beyond writing, as I have experience producing video content for websites and social media platforms, offering a well-rounded perspective on the entertainment world