Stars on Instagram continue to comment on Russia's attack on Ukraine
/ Photo: instagram.com/fkirkorov
While some Russian stars support the Ukrainians and say that they are ashamed of everything that is happening, some prefer not to notice how Russia is shelling Ukrainian cities for the second day.
Philip Kirkorov is just one of those who decided not to comment on the events of recent days. This angered the host of the TV channel "Ukraine" Vladimir Ostapchuk, who had recently vacationed with the Russian singer.
In InstaStories, the TV presenter showed correspondence with Kirkorov. As Vladimir noted, the singer could help by expressing his position, but Philip decided to remain silent.
Know Russians, we will never forgive your silence and assent to the regime
The correspondence between Ostapchuk and Kirkorov did not end there. The TV presenter in the correspondence noted that the Ukrainian army will win, and no one will ever forgive the position of the singer.
Kirkorov decided not to develop this topic, but noted that Ostapchuk showed his face and decided to add the Ukrainian TV presenter to the ban.
P * gift. I'm ashamed that we knew each other
Recall that Alan Badoev urged the Russians not to write how ashamed they are, but to take to the streets.
Earlier, Angelina Jolie issued a statement against the war and the Russian invasion.
Source: Segodnya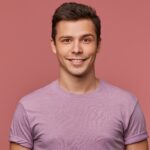 As an entertainment author with over 7 years of experience, I bring a diverse background to my writing. I have a proven track record in the journalism industry. My expertise extends beyond writing, as I have experience producing video content for websites and social media platforms, offering a well-rounded perspective on the entertainment world