Ulrich Peltzer immediately agreed. An appointment at one of the locations of his new novel "That's you", why not, but please, he wrote in the mail, "free and far from any nostalgia".
So this Friday lunchtime Peltzer is standing on Mehringdamm, at the corner of Bergmannstrasse, looking even more casual than in the author's photo, which shows him with a cigarette, an open white shirt and a blue jacket.
His gray hair has grown long, he has combed it back tight, a full beard has sprouted and he is wearing casual Nineties outfit, T-shirt under the denim shirt, the short jacket over it.
We march straight up the Mehringdamm in the direction of Platz der Luftbrücke, to the house that housed one of the crash bars in West Berlin's nightlife at the end of the 1970s and beginning of the 1980s: the basement.
Police played in front of 120 people in the Kant cinema
As it goes, nostalgia or not, the conversation immediately revolves around certain shops of the time. For example, cinemas that also hosted concerts, such as the Kant cinema. Peltzer: "The guy who organized it, his name was Conny, was a legendary figure and had a nose. Police performed in front of 120 people, and a year later they played in the Deutschlandhalle. The same thing happened with the talking heads. Conny then speculated insanely with Extrabreit, for which he rented huge halls in West Germany. The tour didn't work at all and he was left with the debt. "
The hero and narrator of Peltzer's novel (S. Fischer Verlag) works in a – in this case unspecified – art house cinema in Kreuzberg. He studies psychology at the FU, reads Paveses "The Beautiful Summer" or Rolf Dieter Brinkmann's "Rom, Blick", the "Anti-Oedipus" by Gilles Deleuze and Félix Guattari or Theweleit "Male Fantasies".
Here he makes loose acquaintances with women, falls in love there with Leonore, with whom he is then together, and goes out a lot: to the Shizzo, the basement, the jungle or in "a tiny bar on the main street called Snow Cafe, the picture splintered ".
Peltzer came to West Berlin from Krefeld in the mid-1970s
And: Despite studying psychology, literature and writing are much closer to him. Peltzer's narrator does not just want to put an end to utopias and exhaust himself, because "this was the only way to create something new. Wandering, opening up to every experience. "No, he intends to put his life into words, to transform it into language, and he is incessantly taking notes.
At some point he asked himself "whether you have to have the whole story in your head before you begin to tell, or whether it all depends on the first sentence. From which the second follows, the third, until it is over. "
Peltzer tells his novel from the perspective of the mature author, who looks back on the sometimes mythical West Berlin time around 1980, of which Sven Regener tells with "Little Brother" or Heinz Bude, Bettina Munk and Karin Wieland with "Aufprall" to have.
Peltzer came to Berlin from Krefeld, studied psychology like his hero, hung around, tried to find out who he is, what he wanted to do. With "Sins of Laziness" he published his debut novel in 1987 and in 1995 the great Berlin contemporary novel "Stefan Martinez", which is set consistently in West Berlin after the fall of the Wall.
He had further novels, especially socially critical, follow, such as in 2015 "The Better Life"; a novel about the globalized world of finance that was shortlisted for the German Book Prize.
"That's you" is recognizably autobiographical, a memory novel. It is the first novel that Peltzer has written in the first person. But on the way to the former basement, he warns that "That's you" is certainly not a "memoir", but a novel that he wrote from unreliable memory: "The I in the novel has strong fictional elements", he will say later.
"I just don't know some things anymore. My concern is not to deceive myself. There is no story in the book that I did not believe myself. "
In fact, there is still a shop in the house on the corner of Fidicinstrasse and Mehringdamm: the Mandingo Discothek Bar, "it's been around forever".
Bars in front of the windows, not necessarily inviting – and closed, without being able to tell whether this is due to the corona or whether the bar is only open at night.
The basement was a crash bar on Mehringdamm
In his novel, Peltzer remembers the basement at that time very precisely: "Through a steel door a few steps from the sidewalk down to the basement. Two elongated, not very high rooms, in front a rectangular counter that you could walk around, in the back right a small dance floor fenced in with sturdy wire mesh. Like a protective cage when throwing a hammer. Discus throwing. Under the sealed windows facing the street was a platform-like elevation with a few tables and chairs (…), to the left of the dance floor the toilets and a semi-dark corridor that led to the other side of the bar. "
He was often here, in fact a lot in the relevant West Berlin bars. "The scene was small and there was nothing else around here. There was no gastronomy on Bergmannstrasse either, just a few junk shops. "
Peltzer rejects the suggestion to go back towards Yorckstrasse, to the Yorck cinema: "That is too specific for me". Instead, he suggests Bergmannstrasse, which is already very busy at this time, and we go to Milagro; also such an evergreen, not from the early dark Berlin time, more from the nineties and unchanged since then.
Peltzer has nothing against delving further into the city's history, into that of the trendy bars. He mentions a cellar bar in Mittenwalder Strasse, which looked like a lead chamber from the inside, laid out in silver, he remembers the "ruin" on Winterfeldtplatz, "a pure drinker's place", the Ex'n 'Pop in Potsdamer and Mansteinstrasse . And that there were no bouncers, everyone "who was still halfway on their feet and not completely drunk" came in everywhere.
"The US punk got me off Dylan"
"What do you think it was a revelation to hear Blondies, Denis, Denis' in the jungle for the first time", incidentally the first jungle on Winterfeldtplatz, which became Slumberland after its move to Nürnberger Straße: "I thought, wow, what is that. A song like this, especially early US punk, bands like Television or Patti Smith, that freed me from Dylan, on whom I was more or less dependent between 17 and 21 ".
What he emphasizes again in the Milagro is because of nostalgia: Sentimentality is not his thing. As he writes in his novel: "There is no going back, you have to keep that in mind. Nothing lasts forever, even the pain goes away. "
Cold, clear water: You could compare Peltzer's language with that, the short cuts in the storytelling. "It is always incomprehensible to me how chronological it often goes in novels of remembrance". And: "I think of a lot when I write, and that moves on the fine line of memory, experience, research and imagination, that changes constantly."
If you listen to Peltzer developing his sentences in a quiet, calm voice, he naturally reminds you of the first-person narrator of his novel. But he's willing to digress. He admits how satisfying for him the visiting professorship at the Academy of Media Arts in Cologne has been in recent years. And also economically important during the pandemic, without readings and the late publication of this novel, which should be published in 2020.
And then Thomas Melle also shows up …
He mentions Joe Jackson, whom he often sees sitting in the "Würgeengel", "always alone drinking, he has lived in Berlin for a long time". Or that the filmmaker Christian Pätzold played in the "Basement" earlier, "of course I didn't know".
And he is happy when suddenly his colleague Thomas Melle drives by on his bike and stops for a chat: "I know him, the Zausel," Melle greets him. "What's wrong with you?" – "Corona-neglected. No hairdresser, no shave, "answers Peltzer and laughs. – "And you're fraternizing with the criticism again?" Melle asks without wanting to have an answer.
"Thomas was wearing a nice Sonic Youth T-shirt," says Peltzer, a very old pop culture school from which he comes. To come back to the novel at once: "It's about how paths branch. It was very painful while writing. Many things in a lifetime do not arise from heroic decisions. His subject is not only the mood of the time, but also the randomness of biographies. "
His biography has turned into a Berlin life. "I was in New York for a year, and now I could well imagine Cologne as a big city". But that is a good thing with Berlin and he is very satisfied, he says as we walk back to Mehringdamm, there is no going back anyway.
Then he says goodbye and makes his way home to Maybachufer, where he has lived for over fifteen years.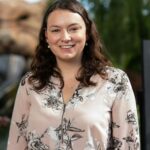 I am a technology author with 8 years of experience in journalism. My writing covers the latest technology advancements and trends, drawing on my expertise in news journalism and social media platforms. I have contributed to major media outlets such as The New York Times, The Wall Street Journal, and Reuters.