In January 1982 Thomas Brasch received the Bavarian Film Prize for "Angels from Iron". After placing the porcelain lion at the foot of the lectern, the East Berliner, who has lived in the western part of the city since 1976, not only praised crime as the "most primitive expression of rebellion", but also thanked the GDR film school for its education. The audience reacted with boos, while Prime Minister Franz-Josef Strauss described Brasch as a "living demonstration object of Liberalitas Bavariae" with amusement. How precious such a provocation seems today, in these overly cautious times. Andreas Kleinert, born in 1962, studied like Brasch at the Babelsberg Film School. His film "Dear Thomas" opened the New German Cinema series at the Munich Film Festival on Thursday.
After last year's compulsory break, festival director Diana Iljine decided on a quasi "amphibious" new beginning in seven cinemas and eight open-air venues such as a former concrete plant named "Sugar Mountain" or the Olympic lake. Until July 10th, "cozy and warm" cinema evenings beckon, as the artistic director Christoph Gröner put it. But the energies in this late pandemic year were obviously not enough for a program booklet for better orientation about the 70 films from 29 countries – at least it could not have been the money at the Munich public festival, which Markus Söder announced in 2019 as the "Against Berlinale" .
"Do we want to hear these East-West stories today?" Andreas Kleinert asked the masked audience. For ten years he worked with screenwriter Thomas Wendrich on the Brasch material including the cinematic illustration of dreams and hallucinations – the result is aesthetically outstanding, not least thanks to Albrecht Schuch in the title role. Time and again, the lost GDR brings the most exciting subjects. This was also proven by Katharina Marie Schubert's over-ambitious mother-daughter post-turnaround story "The girl with the golden hands" and "Close shot" by Franziska Stünkel about the last execution carried out in Leipzig in 1981. Fear and misery of the German dictatorships: The focus on contemporary history was supplemented by the extremely strict chamber play "Shadow Hour" by Benjamin Martins. Based on Jochen Klepper's diary entries, it addresses the writer's suicide together with his Jewish wife and their teenage daughter at the end of 1942. His texts are like water in a vase from which the – apparently flower-like – people drink and therefore shouldn't tip over Nazi ruler Klepper to urge him to divorce. The narrowness of the living room also becomes a shortcoming of the film, which lacks an outside perspective.
Without narrowness and restriction: Dietrich Brüggemann
Something like tightness or restriction is never the problem of a film by Dietrich Brüggemann. In an inimitably intrepid way, the co-initiator of #allesdichtmachen focuses on German society, including its talk show, gender definition and other neuroses. "Nope", the title of his new film, answers the actress Dina, played by Anna Brüggemann, who wrote the script with her brother, her boyfriend (Alexander Khuon) when asked if they would rather separate. Because he has the feeling, he says in the semi-darkness of the bed, "we are doing a program here, which a silent, imaginary group expects of us".
In 15 tableaus that rise into the surreal with exuberant joy in playing, Brüggemann outlines the résumé of a love. This has proven itself through all kinds of crises – triggered by the cold-hearted father-in-law (Hanns Zischler gives the patriarch) and his feisty wife (Isolde Barth), an awakening and promptly moralizing patient on the operating table or a children's birthday party in the climbing paradise with little Ottokar does not tolerate cereal products. It is this free spirit that is both needed and beneficial for current German cinema.
Triumph of imagination
A similar triumph of fantasy is conveyed by the ancient Greek set designs and costumes in the sect farce "A Pure Place" by Nikias Chryssos. On the other hand, Sarah Blaßkiewitz 'film "Ivie wie Ivie" about a tanning salon in Leipzig is dominated a little too much by his good intentions. The 27-year-old Ivie (Haley Louise Jones), daughter of a German and a Senegalese, is applying to be a teacher and is constantly experiencing everyday racism. One day her unknown half-sister is at the door. "But you are much darker, if you can say that," says Ivie's roommate, who is entrusted with deportations at customs. So clichés are worked through, cheered up by the Saxon joke of solarium operator Ingo (Maximilian Brauer).
In contrast, unspoken discrimination and denied humanity are very subtly negotiated by Mareille Klein's "Monday at ten". The budding love between the best-ager Helga (Ulrike Willenbacher), who is dependent on help after an accident, and her temporary cleaning man (Zbigniew Zamachowski) encounters insurmountable resistance in a middle-class environment (great as an enemy friend: Imogen Kogge).
The protagonists know nothing else: inside the touching documentary "Trans – I got Life" by Doris Metz and Imogen Kimmel. The idea of ​​letting trans people talk about their fate arose five years ago when Kimmel was talking to a plastic surgeon on the plane. When the stately Verena, who only knows her village as a man, does not dare to go to her grandmother's grave after the longed-for sex reassignment, you feel just as uncomfortable as she does.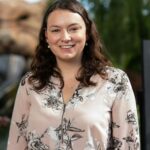 I am a technology author with 8 years of experience in journalism. My writing covers the latest technology advancements and trends, drawing on my expertise in news journalism and social media platforms. I have contributed to major media outlets such as The New York Times, The Wall Street Journal, and Reuters.