Travel is finally possible again. Suitcases, bags and pouches are packed. Our column series is about our favorite pieces of luggage. Published so far: Trolley-Scham
Is there anything more German than a trekking backpack? Huge, misshapen and brightly colored, it is anything but aesthetic, but maximally practical, which sums up the clothing style of most German tourists quite well. Anything that doesn't fit can be fastened with one of the cords or straps, hundreds of which seem to be hanging on each copy.
The hiking boots, for example, which dangle and unfold their full aroma and delight other passengers on the train or bus after you have thrown the insulation mat around their ears on their way through narrow corridors, which is stuck to the outside of the backpack. The trekking backpack is a selfish piece of luggage and that is also quite German, just think of the towel and the loungers.
Not all worries are shaped by rationality
As a teenager, I couldn't have imagined anything more embarrassing than being identified as a German while on vacation, so the backpack was a no-go. (Granted, on their Interrail, Australia or other self-discovery trips, privileged young people from all nations wear these pieces. I'm not saying that all of my teenage worries were shaped by rationality.)
Instead of neon-colored functional jackets, another distinctive feature, I mainly wore black, and chucks instead of hiking boots, despite the bubbles. In addition, a huge black shoulder bag that regularly almost dislocated my shoulder, alternatively an eclectic assortment of jute bags and plastic bags. Later I switched to trolley cases, because they were so normcore that they were cool again, I told myself, and I also had to take care of my troubled shoulder.
Uncomfortable, impractical, but vintage
When I wanted to travel through Ecuador and Colombia for three months after an internship in Quito when I was in my mid-twenties, I had to face my phobia for the first time. I bought his old backpack from my roommate in Quito for ten dollars. That was a good compromise, because it sat on the shoulders, but otherwise had nothing in common with conventional backpacks.
It had metal poles to which two pieces of dark green cloth were attached. It wasn't really cozy and it didn't fit in much, but it was a vintage eye-catcher. I got by for three months with it, then I gave the thing away for free.
Some principles still apply today
The older I got, the more I learned to appreciate qualities like comfort and practicality. My need to be perceived as cool decreased proportionally. In my late twenties, I gave in. A long journey was on the agenda, I would move around constantly, wander through primeval forests. So I shouldered artificially loaded rucksacks at an outdoor outfitter in Steglitz under the supervision of a highly motivated salesman until my shoulders felt like the old days of shoulder bags.
I opted for a bright red model – if already, because already – and I never looked back. However, I have kept some principles to this day: I stow my hiking boots inside the beloved monster, the insulation mat is attached lengthways. Even though I have since shed my fear of being uncool, there are still things that I find uncool. Selfishness is part of it.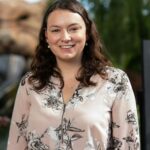 I am a technology author with 8 years of experience in journalism. My writing covers the latest technology advancements and trends, drawing on my expertise in news journalism and social media platforms. I have contributed to major media outlets such as The New York Times, The Wall Street Journal, and Reuters.