We all lost money this week," is a sentence that collectors don't want to hear at an art fair. Such a statement becomes particularly questionable when it refers to stock market losses due to the war in Ukraine. On the other hand, there are said to be people who, in a particularly self-righteous case of virtue signaling, seriously demand that Russian artists be boycotted and stop buying from them. Both are taking place at the same time at artgenève, which opened in Geneva on Wednesday.
Fair Director Thomas Hug takes on the challenge of successfully conducting an art fair in times of war. "The topic is of course omnipresent," he explains. "It is very strange to hold a festival in this catastrophic situation. We were so happy to be able to hold a trade fair after or during the pandemic." Almost all corona measures have just been lifted in Switzerland, and at the vernissage only about one percent of those present wear a mask.
Despite everything, Hug is confident: "I believe that there is still the energy and the will to buy art." He believes in the location advantage: "Of course people talk about the war, but the purchasing power here is more local. If that were the art monte-carlo, Geneva's sister fair, things would probably look different." The number of Russian millionaires and billionaires is significantly higher there.
The artgenève audience is mainly recruited from the region, i.e. western Switzerland, eastern France and northern Italy – Milan is about two and a half hours away by car. There are also some of the usual European collectors and chalet dwellers who travel a lot from the nearby Alps.
The large and mega galleries have discovered the marketplace for themselves
So the composition of visitors is correct. For a relatively small regional trade fair, the spectrum on offer is surprisingly wide. The large and mega galleries have discovered the marketplace for themselves and are exploring the terrain one after the other. Hauser & Wirth and David Zwirner have already been here, this year Van de Weghe (New York) and Thaddaeus Ropac (Salzburg, Paris) are premiering. Gagosian – with its own local branch – is running a reduced trade fair program this year, but has already confirmed its return next year, says Hug.
Christophe van de Weghe has arrived from New York with a top-class mix: Frank Stella, Alexander Calder, Andy Warhol welcome visitors to the stand, with a Picasso hanging further back. Actually he has nothing under a million here right now, he says after a moment's thought. He explains that two works have already been sold – the vernissage is just two hours old.
The Pace Gallery has had an office in the city for four years and has been attending the fair ever since. In an extraordinarily generous gesture, she donated all proceeds from the sales at the fair to the UN refugee agency UNHCR for its help in Ukraine. The Stand is a solo show by 85-year-old Lucas Samaras, who has been involved with technology throughout his career and has been represented by the gallery since 1965. Incidentally, Pace appears to be the only gallery at the show offering NFTs (at $20,000 each).
You can also go a few sizes smaller in Geneva
For other Art Basel or Frieze participants, Geneva opens up new possibilities. Capitain Petzel from Berlin can present their program here in a suitable atmosphere. Gisela Capitain explains her dilemma: Since both partners take part in the so-called A fairs such as Art Basel and Frieze with their galleries in Cologne and New York, the joint venture with its independent program does not get a chance there. An exception is Joe Bradley, who since leaving Gagosian has not only been represented by Capitain Petzel, but recently also by Petzel. With a price of 420,000 US dollars for his new painting "Osh", it would probably be a little tedious to only hope for potential collectors at Gallery Weekend Berlin or Art Cologne.
The artgenève offers better conditions. In Geneva, however, it is also possible to go several sizes smaller. Attractive works can be had for as little as 1000 euros. Small-format lacquer paintings by Thilo Jenssen cost 1,500 euros from Christine König in Vienna, and gouaches by Vietnamese Mai Ta, who trained in the USA, can even be had for 1,100 francs at Pablo's Birthday.
It is this mixture of millionaires who shop and middle-class collectors that makes Geneva so interesting, not least for Berlin galleries.
Berlin galleries are drawn to Geneva for regional clientele
"I think the pandemic has shown that the trade fair format cannot be replaced by anything else," says Silvia Bonsiepe from the Berlin gallery Klemm's. And Geneva has been appealing to her for a long time. So it turned out that the gallery is now taking part in four trade fairs in a row, from Los Angeles to Madrid, Geneva to Milan.
Gonzalo Alarcón, director at first-time participant Thomas Schulte from Berlin, says: "We actually wanted to try a different trade fair. We also always look at how the environment of the trade fair is, which colleagues are taking part. And we already have a few customers in Switzerland." Right at the start, one of Jonas Weichsel's unique screen prints was sold to a new local customer for 17,000 euros.
Ten positions from the gallery are represented on the stand. The multitude is not noticeable; this distinguishes program galleries with curatorial skills from those that fill the booth quite haphazardly for the sake of supposedly quick sales. However, there are also a few of them at this fair.
Source: Tagesspiegel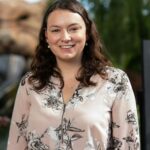 I am a technology author with 8 years of experience in journalism. My writing covers the latest technology advancements and trends, drawing on my expertise in news journalism and social media platforms. I have contributed to major media outlets such as The New York Times, The Wall Street Journal, and Reuters.