What will the weather be like today, says forecaster Natalia Didenko. We chose the most interesting. Don't forget to dress warmly
What will the weather be like on March 8th in Ukraine / Photo: unsplash.com, Collage: Today
Today, March 8, we tell how the day of struggle for women's rights has become "a holiday of spring and love." And weather forecaster Natalia Didenko gave a detailed forecast for the day.
So, Tuesday will bring snow to Ukraine. It pops up almost everywhere. In the afternoon in the western regions, as well as in the Kiev and Chernihiv regions, the snow will stop. We hope that this will be the case with the shelling of the Russian occupiers.
Air temperature on March 8: at night it will stay from -2°C to -6°C. In Kharkiv, Sumy and Poltava up to -8°C. During the day it will be a little warmer – from -1°C to +3°C.
Please note that there will be a strong wind in Ukraine today. If you have an urgent need to go out, dress warmly. Let this wind quickly blow away all evil spirits from Ukraine.
In Kyiv, it will snow at night, but in the daytime, spring will take its toll – no precipitation, but strong wind. At night, -3°C is expected, and during the day the temperature will be around zero.
There is also a positive moment – the weather forecaster promises warming from March 12.
Natalya Didenko says:
Hay tse will be banal, how to sound in these terrible days even more often – the war is already clearly visible, like an x-ray, who is who. But there are a lot of beautiful people, simply beautiful, without pontіv and falseness. Don't forget to dress warmer tomorrow – there will be wind and snow.
And remember – Everything will be Ukraine!
: Weather and war: winter will return to Ukraine in March
Source: Segodnya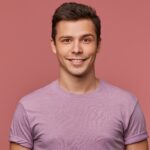 As an entertainment author with over 7 years of experience, I bring a diverse background to my writing. I have a proven track record in the journalism industry. My expertise extends beyond writing, as I have experience producing video content for websites and social media platforms, offering a well-rounded perspective on the entertainment world