Another brand without a position unpleasantly surprised Ukrainian fans by remaining to sponsor the aggressor's army
Agent Provocateur remain in Russia / Photo: vogue.ua
In Ukraine, for the seventeenth day, a fierce war has been going on, which was started by "friendly" Russia. This aggression and genocide of the Ukrainian people was condemned by the whole world, and thanks to the adequacy of the majority, the most severe sanctions were imposed on the aggressor country, and global brands leave its market so as not to be accomplices in crimes. But not all, for example, underwear brand Agent Provocateur decided to stay. Will sew bras for Putin's retinue, probably. There are no men there.
The British lingerie brand Agent Provocateur is leaving all boutiques and online stores open in Russia, and these are 13 boutiques in Moscow, St. Petersburg, Rostov-on-Don and Sochi. Indeed, well, how to close such and such a "luxury". Another thing is Prada, Tiffany & Co and CHANEL – they apparently had nothing to lose … Ironically, of course. Everyone makes their choice.
Agent Provocateur underwear creates a special atmosphere, and the "Agents" of the brand are always ready to inspire with aesthetics and bestow care and attention. All current collections of lingerie, sleepwear, sportswear, beachwear, as well as a wide line of accessories are presented in the brand's spaces. Electronic certificates and gift cards are also available to brand customers.
— said representatives of the brand.
Lou and Pu: footage from the meeting between Putin and Lukashenko was stolen into memes and photoshops

11 pictures https://t.co/v7EfLfn033pic.twitter.com/uGwJaTZeEK

— Yaplakal.com (@yaplakalcom) September 15, 2020
While Vivienne Westwood supports Ukraine, her son Ben continues to do business with the rogue country.
Let's remind about one more hypocrites: ECCO will continue to take care of the Russians, but they are very sorry about the events in Ukraine.
But Victoria's Secret suspend work in Russia. The days of knickers and homemade bras are back
Source: Segodnya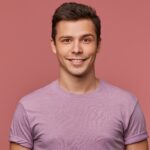 I am a journalist with more than 7 years of experience in the news industry. I have written for various publications, including The Wall Street Journal and Financial Times. My work has included reporting on global events such as the European debt crisis and the Olympics. I also manage principal photography for video content for websites and social media platforms.