Is that finally it, the redeeming news for many families with children under the age of 12? Foreign Minister Heiko Maas (SPD) says that there will be a vaccination offer for "everyone in Germany" in the course of August. According to the Süddeutscher Zeitung, he concludes that "there is no longer any legal or political justification for any restriction".
What justification could it be? The concerns of millions of children under the age of 12, for whom there is still no approved vaccine and will certainly not be available in August, are definitely not.
Maas does not even include children in the group of "all" people in Germany (neither does pre-existing adult patients who cannot protect themselves with vaccinations). It is good that the minister is so callous and straightforward about the change in strategy in the pandemic policy. Because this change needs to be discussed urgently.
The chairman of the board of the National Association of Statutory Health Insurance Physicians, Andreas Gassen, has made a similar statement, as have various politicians. The chairman of the Standing Vaccination Commission, Thomas Mertens, goes even further. He told the "Schwäbische Zeitung" newspaper: "I wonder how important it is actually to discover every symptom-free infected child through testing."
On the one hand, he throws a rhetorical smoke candle, because of course it is impossible to discover every symptom-free child. On the other hand, it would be essential to identify as many asymptomatic infected children as possible through tests – if, yes, if chains of infection were to be broken. Mertens' utterance marks the definitive end of pandemic solidarity between the generations.
In children, you want to let the virus rush through
Inevitably more children will be infected if the virus circulates among adults unwilling to vaccinate, because all restrictions are lifted. The virus can rush through unchecked where many children come together if tests are not carried out.
And the people who were on the front lines fighting the pandemic obviously just don't care. They point out that the virus is virtually harmless for younger people, although it is still unclear how many children will be affected in the long term and how severely – especially if, as is foreseeable, a large number of children will be infected in autumn and winter. Even a small percentage of serious illnesses means a lot of sad fates.
For more than a year, society imposed massive restrictions on children and young people. There are now a few months before a vaccine is available for people under the age of 12. And the adult world no longer has the patience to now practice solidarity in the opposite direction. She doesn't even put air filters in all daycare rooms and classrooms.
This could take revenge in the short term, namely if a virus variant emerges against which the previous vaccinations are no longer effective.
But it will also have a big impact in the long term. Children are relentlessly demonstrated how unimportant their welfare is to society. In the years to come, the same children, when they mature into electoral citizens, should be taught that our society can only function well as a community based on solidarity. Good luck with that.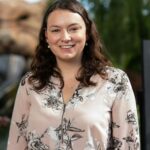 I am a news journalist with over 15 years of experience in the field. I specialize in covering world news and events. I have written for major media outlets such as The New York Times, The Wall Street Journal, and Reuters. I also have experience working with social media platforms like Facebook, Twitter, and LinkedIn.