Kremlin zombies claim that Ukraine allegedly made carriers of bioweapons out of birds and sent them to Russia…
Nikita Mikhalkov considered the trajectory of "infected" birds from Ukraine / Photo: Screenshot from YouTube
Russian director Nikita Mikhalkova is one of those stars who actively promotes the war in Ukraine and "worships" Putin the dictator. This time he decided to support the Kremlin flash mob of infected Ukrainian birds.
A few days before the attack on Ukraine, Putin's propagandists began spreading fake news that our country was supposedly planning to create its own nuclear weapons. After the invasion, the mouthpieces of the Kremlin began to actively spread fakes already about American "biological laboratories" in Ukraine, in which we allegedly infected birds and sent them to the Russian Federation.
The fake topic of "US biolabs" is actually not new, but the "creative move" with infected birds has refreshed it somewhat.
Nikita Mikhalkov also supported the disinformation campaign. Moreover, the director even calculated the trajectory of the supposedly infected birds from Ukraine.
There is also a biological weapon that was tested on Ukrainian volunteers, and besides, the birds that were infected with it, and the trajectory of their flight through Russia was calculated. This is an absolutely fascist attempt to exterminate the Slavic ethnic group in general, as such, without fire, trying to find words and look respectable, Mikhalkov said in an interview with the Russian propaganda channel Zvezda.
Recall that in early March, Ukrainophobe Nikita Mikhalkov was arrested in absentia.
All operational information is in our Telegram channel, where we inform you around the clock about events. Stay in touch!
Source: Segodnya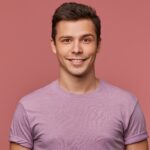 I am a journalist with more than 7 years of experience in the news industry. I have written for various publications, including The Wall Street Journal and Financial Times. My work has included reporting on global events such as the European debt crisis and the Olympics. I also manage principal photography for video content for websites and social media platforms.