Subversion that turns into identification and then flips back into Subversion. The fine line between resistance and (over) affirmation. Participating observation that can hardly be distinguished from observing participation. The writer and journalist Jörg-Uwe Albig has been working on these topics for over 20 years in his satirical and at the same time psychologically versed works.
"Zornfried" recently explored a reporter's fascination with new-right rhetoric; In his new novel "The Stockholm Syndrome and the Sadomasochistic Spirit of Capitalism" Albig returns to the familiar terrain of his earlier books: the hopeless entanglement of people in the contradictions of capitalism. This time, too, he puts us in a brilliantly lit cabinet of distorting mirrors, which shows us a new aspect of our supposed normality in its perversity.
The novel nonchalantly claims kidnappings as a completely legitimate business model; His main character Katrin Perger smoothly translates the eponymous Stockholm Syndrome with the term "customer loyalty" from her business coaching repertoire. From these subtle disturbing effects feeds the wit of the novel, which carries over long stretches, but is not able to completely conceal the rather weak plot.
His polemical-academic title also denotes the rejected diploma thesis by first-person narrator Katrin Perger, formerly a family therapist, now a business coach for medium-sized companies. To her regret, fragments of her thesis, written in adolescent fanaticism, can still be read on the left blog of a former student colleague – but this circumstance actually gives her a lucrative job for once: The Swabian family company "Human Solutions", headed by Sabine Seggle, hires her, to optimize their "highly sensitive line of business", which sells "goods with high service requirements".
Katrin Perger guesses what is behind this at the latest when she meets the company's new customer, who currently resides in a remote mountain hut – or rather, is being held by two solid "customer service agents". The hostage is the art collector Frido von Sendmühl, "estimated to be worth his twenty million", as Sabine Seggle hopes. What she would not have expected, however: That neither his siblings nor his wife are particularly interested in the return of the arrogant chauvinist.
Theory and fiction flow into one another
The whole thing is laid out as a chamber play with various flashbacks; in between there are excerpts from the thesis that gave the title its title: Katrin Perger outlines the legendary attack on the Sverige credit bank in Stockholm in 1973, in which the hostages surprisingly sympathized with their hostage-takers. Based on this incident and backed up with quotes from Luc Boltanski, Ève Chiapello or Natascha Kampusch, she sets up the theory that we are all hostages of an all-pervasive market logic with which we willingly cooperate.
That may sound daring at first, but it reads coherently, eloquently and engaging. So engaging in fact that in the course of reading one asks oneself whether this is actually a pointed social analysis – or whether we are being wrapped around our fingers by a deluded ideology? After all, the main character now understands her earlier outpourings as youthful radicalism that has long since given way to a more realistic view of the world.
Or did she succumb to the constraints of the market, in other words to the Stockholm Syndrome, which prompted her to dismiss her earlier point of view as naive and unrealistic? In any case, we are dealing with a clever box effect that seems to confirm rather than negate the Stockholm Syndrome thesis.
However, it cannot be said about this novel that theory and fiction would flow together organically. Above all, Perger's euphemistic management speech serves as the link between the two parts, through which the interrogation scenes in the mountain hut increasingly turn into therapy sessions. "Perhaps you see this as an opportunity, Mr. von Sendmühl, to ask yourself how we can both contribute to more mutual trust," she says about her hostage who is held captive in the dark.
Richness of detail, analytical sharpness and wit
This is not only funny, but also raises the question of what is actually pathological in this world of life and work and what is a healthy adaptation to the circumstances. And also why we understand branches of industry such as factory farming, arms trade or the auto industry as normal components of the free market economy, while kidnappings and hostage-taking are obviously criminal.
Albig's basic idea impresses with its wealth of detail, its analytical sharpness and its wit – which does not hide the fact that not too much happens in his grotesque tableau. The same applies to his characters: the author lovingly equips them with all sorts of quirks and peculiarities, which he knows how to demonstrate in an original and pointed manner: This is how it is said about Sabine Seggle: "She turned to the apple and carrot salad, plowed it up, mixed it the already thoroughly mixed shavings again, as if she didn't trust the mixture. "But in the end they remain caricatures of themselves.
At least with the first-person narrator, one would have wished for more insights into her inner workings, one or the other ambivalence, in short: a wealth of facets that does justice to her thesis. So the impression remains that her "poor theory, which was too beautiful for this world and perhaps also for the truth", knows how to depict reality almost better than the fiction that Albig builds around it.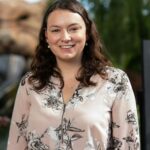 I am a technology author with 8 years of experience in journalism. My writing covers the latest technology advancements and trends, drawing on my expertise in news journalism and social media platforms. I have contributed to major media outlets such as The New York Times, The Wall Street Journal, and Reuters.