TV presenter Antoly Anatolich did not plan to leave Ukraine, but put the interests and safety of his wife and three children above all
From the first days of the war, Anatoliy Anatolich, the host of the "Wound with Ukraine" program, did not plan to leave Kyiv and Ukraine. However, circumstances turned out differently and the host's family had to go abroad.
The main reason for leaving was the safety and well-being of the three children, the TV presenter said on Instagram.
The first few days he and his family spent in Kyiv and hid from shelling in the basement. But when the situation began to escalate, he and his wife Yula decided to leave for a village near Kagarlyk. As the presenter has already said, they were received very warmly there.
The decision to leave for France came after Anatolich's children, who study at a French school, were offered to continue their studies abroad. The TV presenter had no problems with traveling abroad, since he is a father of many children.
We weighed all the pros and cons and decided that we would go. We were told that they would help us as much as possible here. We loaded the cars: three grandmothers, three children, Yula, Vika and me. We passed Moldova, Romania, passed a very difficult border between Romania and Hungary, then we passed Italy and ended up in France," Anatolich said.
Now Anatoly Anatolich, along with his three children and his wife, is in the small French town of Mouan Sartoux. Housing was provided to the Ukrainian family free of charge, and they also offered help with food and clothing.
The children have already gone to school. They were also expected at school, they write notes there. Yula cries every day, from this support, from this news that we receive every day. We continue to be in the information field, as we were, – said the presenter.
As the TV presenter said, in the near future he and his family will try to adapt to the new conditions of life. He is trying with all his might to support his wife and grandmothers, for whom such a road was very difficult.
It is clear that everyone wants to go home and we are not considering any options for moving to permanent residence (permanent residence – Ed.). For a certain period, while we have the opportunity to let our children learn and disengage from explosions, I consider it necessary for myself to do this, – said Anatoly Anatolich.
Earlier we reported that the wife of Viktor Pavlik with a young son was leaving Ukraine.
All operational information is in our Telegram channel. There we inform you around the clock about the events. Stay in touch!
Source: Segodnya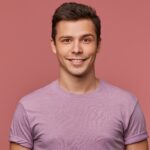 As an entertainment author with over 7 years of experience, I bring a diverse background to my writing. I have a proven track record in the journalism industry. My expertise extends beyond writing, as I have experience producing video content for websites and social media platforms, offering a well-rounded perspective on the entertainment world