Okhlobystin's private conversation got on the Net, where he once again showed his vile "I"
Ivan Okhlobystin hit a new bottom / Photo: open sources
The pro-Putin position of Ivan Okhlobystin, a Russian actor, no longer surprises anyone. But he broke new ground by talking cynically about the Russian war in Ukraine and intending to participate.
This became known from a telephone conversation of 55-year-old Okhlobystin, who appeared in Interns, with Russian writer Alexander Nikonov. The writer announced this publicly.
And then he published a conversation with a drunken Okhlobystin, who intends to go to fight in Ukraine for Putin, on his website. The dialogue between the interlocutors was deciphered and published by the journalist of the Dozhd TV channel Mikhail Kozyrev on his Facebook page.
The main and terrible thing from that drunken delirium of Okhlobystin is that the actor, worshiping Putin, is going to fight in Ukraine. The writer noted that Russia has already lost this war, to which Okhlobystin replied:
It can't be! This simply cannot be according to all the laws of nature – physical, chemical … Russia will always win. We will win!… Even if the impossible happens and we lose, it means that the whole world will lose with us. Nothing will happen! There will be a great Zero. And we are all ready for this Apocalypse! All people agree. And you have no idea to what extent! In unison! All with whom I spoke, all for the victory! Poets, artists… We will kill everyone! We do not need a world in which there is no our victory, Putin did not say this in vain.
The writer noted that they would have to kill themselves if they used nuclear missiles, with which Okhlobystin agrees. When Nikonov asked, they say, wouldn't it be easier for them to quietly kill themselves and leave everyone else alone, Putin's admirer noted that They have been waiting for this for 30 years.
Rashist Okhlobystin said that will go to Ukraine with his wifethat's just going to do the operation on the teeth.
The level of insanity and cynicism in the words of Ivan Okhlobystin rolls over. But more than one generation of his children will pay for his position.
Recall that one rashist has already begun to pay for the support of the bloody – this is Grigory Leps, whose concerts are canceled in Israel.
Source: Segodnya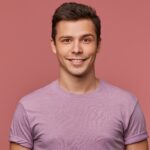 As an entertainment author with over 7 years of experience, I bring a diverse background to my writing. I have a proven track record in the journalism industry. My expertise extends beyond writing, as I have experience producing video content for websites and social media platforms, offering a well-rounded perspective on the entertainment world