They fool and put spoiled food: the realities of the Lviv institution where Angelina Jolie ate – honest customer reviews
Visitors to the establishment told about surprises in croissants and service. They are unlikely to go back there again!
They fool and put spoiled food: the realities of the Lviv institution where Angelina Jolie ate / Photo: Collage: Today
In a matter of days about the bakery "Lviv croissants" known to the whole world. The visit of actress Angelina Jolie divided the life of the network into before and after. The star tasted two croissants and washed them down with XXL cappuccino. The bakery is associated with the word Hollywood after her visit. But what is really going on there? Honest reviews were shared by visitors to Google maps. Why the realities outside the bakery's Instagram frame are alarming – we tell.
Unprofessional customer service
If you come to the establishment to try the croissants that Angelina Jolie ordered, be prepared that you may have to wait. And we are not talking about 5 minutes, but about 30 minutes! One of the visitors complained about the long wait time.
Coffee coffee… 3 croissants wait 30 min. This is too much," he wrote.
Guests are also waiting for coffee, and they sometimes give wrong change, It is better to transfer money before leaving the institution. Plus, dirty toilets.that grab the attention of guests
Long waited for coffee. Gave wrong change. The toilet is in a terrible state. And the staff is friendly. And the croissants are delicious," a visitor wrote.
The staff does not take into account the surcharge of customers for a double portion of the croissant filling. One of the visitors paid extra three times, but each time he received a standard portion, where only the amount of mayonnaise increased.
Never got what I asked for despite having paid the full correct price. (Assuming they don't understand English). A double burger croissant is never a double burger. (Already 3 times,,, not an accident). Instead, you get a regular hamburger croissant with crazy amounts of mayonnaise!! Please, if you, unlike other branches, do not know how to make a croissant with a double burger, do not leave it on the menu, the client said.
The absence of a queue in an institution is not an argument that you are served quickly. You may have to wait.
I love Lviv Croissants. I have visited different locations and different cities and will visit regularly. But right here, I don't know. The girls got up on the wrong foot, or something. We waited about 15 minutes without a queue. My wife's croissant fell apart and was not tasty, they gave me so much sauce that I felt almost nothing but the sauce. And the coffee was half a cup of coffee, half a solid foam. Perhaps it was just unlucky, but there should not be more desire to come here, – the client said.
If you take your order with you, prepare for possible "surprises". Customers did not put the chicken inside the croissant, "compensating" it with vegetables.
I took a Galician croissant with me. In addition to being completely cold, which happens often, this time they did not put the chicken that should be there. Judging by the number of tomatoes and cucumbers, they decided to "compensate" for the chicken with them. Unfortunately, when I saw it, I was already too far away to return. Fool, – the visitor assures.
Spoiled food and stale croissants
Not a 5-minute wait for an order, guests will forgive the staff of the establishment, but it is impossible to close your eyes to spoiled and stale food in croissants.
A regular client was outraged by the orders received, but she repeatedly visited the institution, giving the staff the opportunity to improve. Three times they brought her stale croissants …
Very often I go to "Croissants" for coffee, because this institution is the closest to the place of my studies. It is clear that coffee is a drink that is difficult to somehow spoil, so the impressions were always positive. But when I decide to eat something – every time I am disappointed… Already three times I have had simply stale and hard croissants. For the first time, when this happened, I thought that it was an accident / coincidence of circumstances and somehow reconciled with the situation. But the second and third time I realized that it was systematic. There just aren't enough words… How can the staff give out such food to a customer, even if that croissant feels "wooden" to the touch?! I don't know if I will visit this place again," the visitor wrote.
Putting unwashed and spoiled lettuce inside a croissant with ham is also the work of the Lviv Croissants bakery.
Croissant philadelphia ham, How can you put unwashed, rotten salad, especially in an expensive croissant!!! It's already second negative review. I am no longer your client! the visitor confessed.
We also said that the Kiev institution is preparing a grand celebration for the day of Putin's death. Free champagne will be served.
Source: Segodnya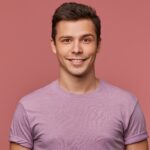 As an entertainment author with over 7 years of experience, I bring a diverse background to my writing. I have a proven track record in the journalism industry. My expertise extends beyond writing, as I have experience producing video content for websites and social media platforms, offering a well-rounded perspective on the entertainment world