Millions of Ukrainians have relatives, friends and acquaintances in Russia. Almost all of us are faced with the fact that it has become impossible to communicate with loved ones. It's like we live in different worlds
Your relatives in Russia believe the pro-Putin propagandist Solovyov, not you. What to do? / Photo: Collage: Today
Curses, lack of trust, accusations of lies… Millions of Ukrainians are faced with complete misunderstanding on the part of relatives from the Russian Federation. Parents do not believe your words, your sister accuses you of complicity with the Nazis, your brother worships Putin, your friends do not understand or do not want to understand what is happening in Ukraine. Psychologist Svetlana Arefnia in the program "Zirkoviy Shlyakh" on the channel "Ukraine" explained how to communicate with Russians so as not to harm yourself, and whether it is worth talking to them at all.
If you tried to convey information, sent videos and photos, added relatives from Russia to all groups in which they show the real situation in Ukraine, but they continue to not believe you, stop communicating with them for a while, Svetlana Arefnia advised.
The psychologist advises to calmly explain to relatives:
Unfortunately, dear sister (aunt, grandmother, friend), now we cannot find a common language. You do not hear me. I'm sorry, but I will stop communicating with you until the war is over.
The expert warns that during the war, our psyche is more vulnerable than ever. Don't hang out with very toxic people right now. It's just exhausting. Give yourself a little break. The war will end – then decide what to do next.
The bottom line is that we are trying to convey the truth, to prove, show and disprove lies. But it won't lead to anything. People begin to perceive any explanations with hostility, and this causes a conflict, quarrels begin.
When you temporarily refuse to communicate with a person who does not hear you, then in this way you protect yourself and transfer responsibility to him: he does not believe, sees his truth and is not ready to accept reality. With this position, you reduce your level of anxiety and remain calm.
Watch the video on the YouTube channel "Zirkoviy Shlyakh".
Now the channel "Ukraine" works in the format "United news" and helps to keep the information front. Read the latest news in the Telegram channel.
You will be interested to know the opinion of a military psychologist on why it is useful to swear and argue on social networks.
Source: Segodnya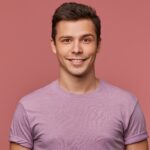 I am a journalist with more than 7 years of experience in the news industry. I have written for various publications, including The Wall Street Journal and Financial Times. My work has included reporting on global events such as the European debt crisis and the Olympics. I also manage principal photography for video content for websites and social media platforms.