Your parents or relatives refuse to leave your home. What to do in such cases, how to explain that it is dangerous and whether it is possible to leave them in the war zone – says the psychologist
How to accept the position of relatives not to leave home? The psychologist shared his opinion / Photo: Collage: Today
We talked about how to convince older people to leave their home to move to a safer place. But what if the parents flatly refuse to leave? Psychologist Svetlana Arefnia explained how to react to this in the Zirkoviy Shlyakh program on the Ukraine channel.
"Albeit under bullets, but in your own bed," is the phrase we most often hear from relatives, parents and loved ones. People are not ready to leave their home and leave. This is especially true for the elderly.
How to make their decision
1 step. Calmly ask the person to explain their choice. The psychologist said that speaking aloud, a person hears himself from the outside, choosing certain words that reduce the level of emotions of those leaving.
2 step. Let the person know that they are fully responsible for their decision.
We try to control everything and take responsibility for ourselves, although a loved one is no longer a child. But the right way to mutual understanding is the acceptance of someone else's choice, – commented Svetlana Arefnia.
3 step. Tell about your feelings that it hurts you to leave a person, that you will suffer, that it is very difficult for you to understand why he does not want to leave, but you accept his choice and will be very worried.
Your empathy helps a lot the person who stays, – said the psychologist, – and at the same time calms you, because you do not accumulate emotions in yourself.
4 step. Hearing the refusal to evacuate, you can be angry, offended, be at a loss. But, always stay in touch, call and write to him.
Now it is very important to talk a lot about love, because it supports a person. And if suddenly something happens, you will not regret that you did not have time to say the most important words. Therefore, talk about your feelings as often as possible, Svetlana Arefnia advised.
Watch more videos on the YouTube channel "Zirkoviy Shlyakh".
Now the channel "Ukraine" works in the format "United news" and helps to keep the information front. Read the latest news in the Telegram channel.
You will be interested to know why we no longer go to the bomb shelter when we hear the "Alarm" signal.
Source: Segodnya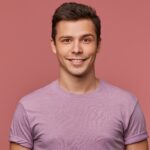 As an entertainment author with over 7 years of experience, I bring a diverse background to my writing. I have a proven track record in the journalism industry. My expertise extends beyond writing, as I have experience producing video content for websites and social media platforms, offering a well-rounded perspective on the entertainment world