The rules that had been in force since the beginning of martial law were canceled. But there is a solution if one of the requirements is not met
Simplified regime canceled: how to move with animals to EU countries – new rules / Photo: Collage: Today
Elena Zelenskaya assures that pets are part of our home. During the war in Ukraine, some animals went down in history. What is the saved cat Shafa from Borodyanka worth! In the Telegram channel, the first lady spoke about abolition of the simplified regime for the transport of animals in the EU during the war and what rules were restored.
Under the updated rules, which apply to dogs, cats and ferrets, the animal must be:
Identified with a microchip and vaccinated against rabies.
He should have an antibody test result against rabies by titration.
Valid passport issued in one of the EU countries or a health certificate that conforms to the model set out in EU law.
However, do not worry – if you do not have something, be sure to inform the border guard about it. In Poland, for example, your pet will be labeled and vaccinated against rabies free of charge," says Elena Zelenskaya on her Telegram channel.
If you have gone abroad, then find out other life hacks for Ukrainians, read how to get a free SIM card, internet and save on calls.
Source: Segodnya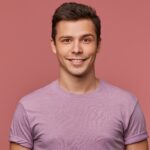 As an entertainment author with over 7 years of experience, I bring a diverse background to my writing. I have a proven track record in the journalism industry. My expertise extends beyond writing, as I have experience producing video content for websites and social media platforms, offering a well-rounded perspective on the entertainment world