We journalists rarely scold our sources because we need them. Informants enlighten us about things we do not know and sometimes are not supposed to know. Without one crucial source, we would not have been able to research in the "Spiegel" on September 12, 2001 and in the weeks that followed, who Mohammed Atta and the other 18 assassins had been; and that some of them had studied at the TU Harburg and lived at Marienstraße 54.
Cash in plastic bags
I remember it was in 1994, that upright person who couldn't bear it when Baden-Württemberg's Finance Minister at the time, Gerhard Mayer-Vorfelder, wanted to let Steffi Graf and her father Peter get away with tax evasion because Steffi was so famous. Colleague (and mentor) Hans Leyendecker and I had various stories together that involved amazing contracts and lots of cash in plastic bags, but we missed the one person who brought it all together until we didn't miss him anymore , because he believed that Germany should remain a constitutional state.
Over in America, the heroes and heroines of transparency have their role model: Deep Throat, revealed 30 years later as Mark Felt and in 1972 the informant of Watergate investigators Carl Bernstein and Bob Woodward, said the phrase "Follow the money" because he didn't want to that a criminal President ruled the country. Frances Haugen, the most famous whistleblower of our time, thought Facebook was dangerous; Revelations can cleanse, we should be thankful to Frances Haugen. Without leaks there would be no journalism, but without base motives, such is life, sources are not always available. Revenge, ambition, intrigue are not uncommon impulses; the joy of explosions now seems to be added.
Joe Biden is on the phone a lot these days and orders "shut up", but it doesn't work: this is also immediately blurted out. America's secret service agents and various people in the Pentagon are just so terribly proud: their data and analyzes helped the Ukrainian army track down and kill Russian generals. And the USA also helped to locate the 186 meter long guided missile cruiser "Moskva"; two Ukrainian goals sunk Putin's pride.
Why are they talking about this in Washington mornings on the office corridors? And at lunch in Georgetown too, and then again with a beer, of course absolutely confidential and really only very, very briefly? In a war in which the aggressor is not to be offended and in which NATO does not want to become a party, because then the Third World War could ensue, can't words also be used as fuses?
These are volatile and at the same time chattering times. I wish for informants who think; and who sometimes, when it might be better for humanity, prefer to remain silent.
Indiscretion in the Supreme Court
A second indiscretion rocks America. The Supreme Court, the highest court in the United States, is preparing a decision to revise abortion laws and turn them against women, arguing that the Constitution, ratified in 1788 and authored by men, does not specifically authorize abortion.
The draft of this majority opinion was pushed through, and since then the USA has been on fire again or a little more. Destructive? Probably yes; maybe not. Perhaps this indiscretion was intended to show the state of the institutions of American democracy, and that would have succeeded.
Source: Tagesspiegel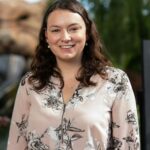 I am a technology author with 8 years of experience in journalism. My writing covers the latest technology advancements and trends, drawing on my expertise in news journalism and social media platforms. I have contributed to major media outlets such as The New York Times, The Wall Street Journal, and Reuters.