Fans of the 2000s icon think she needs to see a doctor for help, and here's why
Naked photos of Britney Spears outrage her fans / Photo: Getty Images
Britney Spears is undergoing a tremendous transformation right now. She freed herself from her father's 13-year-old care, received a marriage proposal from her beloved Sam Asghari, and is already preparing to become a mother for the third time. The life of the singer improved. However, fans still worry about their idol and believe that not everything is fine with her.
Everyone is already used to the fact that Britney is too frank in social networks. During the day, she publishes many posts that sometimes confuse her followers. In addition, the singer regularly shows her "naked" photos that amaze subscribers.
The other day, she decided to once again show off her figure on Instagram, but the subscribers could no longer stand it.
Fans hint Britney to see a doctor / Photo: instagram.com/britneyspearsvk
The picture in which Britney poses completely naked: she covered her breasts with her hands, and the bikini area with a smiley, outraged many.
Britney, you can still delete this.
I love you, Britney, but it's time to put a little less "naked" photos on social networks.
So sad, Britney needs help. It's disappointing that some of the fans, by providing positive feedback, encouraged her to make these posts.
I wonder how your man feels about what you do? Do you really love him if you are looking for attention elsewhere?
Now it's just crazy behavior.
Those eyes look like they're screaming for someone to help her. They just don't have a life.
Do you really want your next child to see this as their first fetus photos?!
We will remind, recently Britney Spears admitted that her father ruined her sex life.
At the same time, Spears' sister hinted at the singer's paranoia and mental imbalance.
Source: Segodnya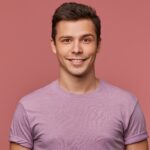 As an entertainment author with over 7 years of experience, I bring a diverse background to my writing. I have a proven track record in the journalism industry. My expertise extends beyond writing, as I have experience producing video content for websites and social media platforms, offering a well-rounded perspective on the entertainment world