Your loved one is far away. He had to move to another place, perhaps to go abroad. How to save love – read the advice of a psychologist
Is love possible at a distance during the war? / Photo: Collage: Today
Since the beginning of the war, millions of Ukrainian women have fled their homes in search of safety. A huge number of couples are now at a distance. This can negatively affect relationships, because everyone begins to live their own lives and solve their own pressing problems.
What can you do to save your relationship? Psychologist-sexologist, member of The European Society for Sexual Medicine, Association of Psychologists of Ukraine Margarita Shavlovskaya gave advice for the telegram channel "Psychological Support". We have selected the main points that are worth paying attention to.
Remember, neither you nor your partner chose a long-distance relationship. The cause of your condition is war. Thus, the relationship seems to be put on pause until the day when this horror ends. But, it's not. Try every day to do something for the relationship – to work on yourself. You should not cut your partner and pour out your problems on him. Now we are all going through that stage of life when everyone decides his own issues. Sometimes, the other person is simply unable to change something, or help you.
Try to share with your loved one joint plans for the future more often. For example, how do you go to Paris together, go on vacation to the sea in the Crimea, take a dog from the Irpen shelter.
Find yourself a hobby. Help others, volunteer, start reading, embroider, draw, learn a new profession. So, you will be distracted and will not break down on a loved one.
Have joint rituals. For example, watch the same movie, train online, have a zoom date with wine and other paraphernalia.
You will be interested to know: the psychologist told how it is possible and impossible to talk with a partner about sex with "ex".
Source: Segodnya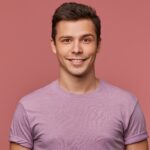 As an entertainment author with over 7 years of experience, I bring a diverse background to my writing. I have a proven track record in the journalism industry. My expertise extends beyond writing, as I have experience producing video content for websites and social media platforms, offering a well-rounded perspective on the entertainment world