The day before, President of Ukraine Volodymyr Zelensky instructed to consider a ban on fireworks for the duration of the war. The psychologist tells why it is important to do it now
Why, when celebrating a wedding, you can't launch fireworks or have a noisy party / Photo: Collage: Today
Psychologists advise trying to return to normal life: spending time with friends, doing manicures or buying dresses, reading books, and even posting positive selfies on Instagram. But some people seem to take this advice too literally.
So, the other day in Kyiv and the Dnieper, cases of launching fireworks were recorded, and messages periodically appear on social networks about certain parties in clubs. We deal with the psychologist Tamara Dobudoglo why this is unacceptable.
What we are living through now, the war in Ukraine, is a collective experience. This is not a private story that concerns someone, but not someone. Now we must all unite, be tactful, empathic towards the other.
The psychologist explained that you should not have noisy parties to celebrate a wedding or birthday, as this can cause a panic attack and severe mental disorders in others.
Fireworks, a disco, a loud party – this is a tactless way to return to normal life. It's one thing when you restore a business, buy coffee, meet friends, pay for postal services, buy from domestic manufacturers – this is a return to normal.
Remember, disturbing the peace of another person who has experienced the horrors of war is unacceptable.
We are all traumatized in different ways. Of course, someone returned to their former lives faster. Especially those people who left the war zones at the very beginning of the war and did not hear the cannonade of artillery, shuddering every minute. If a person has points of support such as work, security, financial opportunity, he has a great opportunity to adjust the rhythm of life.
There are people who are more traumatized, emotionally hurt more. Even loud music can trigger a panic attack. They do not respond well to such loud noises, and these people may be next to you behind the wall. Do not turn on loud music and do not launch fireworks – this does not mean that you are depriving yourself of joys and pleasure, positive. This means looking around and understanding whether your manifestation of freedom and joy will not hurt anyone.
You need to learn to feel the line between what you want and the state of another person. This is a line in tact, and understanding the context of the situation, and this is a war in Ukraine. Nobody forbids you to go on a picnic with friends and spend it without a drive, but calmly, respecting others.
Remember, the Armed Forces of Ukraine are now protecting not a specific person, but the whole country, millions of lives, regardless of status and financial capabilities. Why don't we all take an example from them and become tolerant of others.
You will be interested to know how to respond to rudeness – 6 ways to put a person in his place.
Source: Segodnya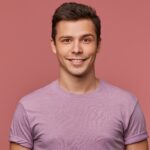 I am a journalist with more than 7 years of experience in the news industry. I have written for various publications, including The Wall Street Journal and Financial Times. My work has included reporting on global events such as the European debt crisis and the Olympics. I also manage principal photography for video content for websites and social media platforms.