The wife of the Russian composer Arkady Ukupnik hit a man in the center of Moscow in her Porsche car
Russian composer Arkady Ukupnik, who was sued by the tax authorities in February, was forced to pick up his wife Natalya from the police station.
Today, June 10, a woman got into an accident, as a result of which a pedestrian was injured. According to Russian media, Natalya was driving her Porsche and did not notice how a man ran out onto the road.
As it turned out, the pedestrian violated traffic rules and crossed the road at a red light. As a result of a collision with a car, the man flew off several meters.
It is also known that Natalya herself took the victim to the hospital, without waiting for the ambulance to arrive. According to the conclusion of the doctors, now nothing threatens the life of the pedestrian and his condition is stable.
The police drew up a report on Ukupnik's wife, and then they safely let her go home with the composer, who came to pick up his wife.
Recall that the famous composer is silent about the full-scale invasion of Russia on the territory of Ukraine. At the same time, the Russian pop star Alla Pugacheva put the Rashists in their place, who attacked Maxim Galkin because of his position.
Source: Segodnya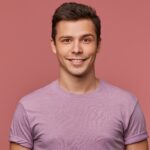 As an entertainment author with over 7 years of experience, I bring a diverse background to my writing. I have a proven track record in the journalism industry. My expertise extends beyond writing, as I have experience producing video content for websites and social media platforms, offering a well-rounded perspective on the entertainment world